About
Hello Lovely People
" Star can't shine without darkness "
" Kill them with SUCCESS then Bury them with a SMILE "
Name:
"R i R i n n i e
" or
"Rin"
,
" Riri
"
II 20 II
Location: 221B Baker St. London
Status: [x] in love with myself

100% Asian
I'm living the life of a Bio nerd
I'm a simple and straight forward person.
You&I should get along just fine.
I would say I'm a boring person, not a conversation starter
I am a biology major student. who enjoy tea time in the afternoon along with classical music

For those who wonder, Yes I do donate but please also donate items on my wish list I shall be forever grateful and love you to the bottom of my heart

Any Question about me please ask!, I promise I don't bite
Now my darlings, how about joining me for a cup of tea?
Hacks:

]
First of all! Senpai better be the one and only! Because you are Senpai's one and only kohai. You are super duper dorky and very clumsy but i think that is what I like most about you kohai o3o You have a very cute personality and i enjoy it a lot i find it funny when you get angry because it only makes you cuter. You're a great and caring person to everyone you meet (mostly) I think you're an amazing and thoughtful friend who likes to try to make everyone happy even when you are going through things of your own. I hope everyone who never met you get to know you because when you came into my life you really made my life brighter. Thank you Kohai
~ Loaf Senpai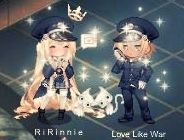 Rinnnnn~ you are the one friend I can talk too about anything& EVERYTHING. Even if sometime you can be blunt and straight forward it is one of the thing I love about you

Hey and even if we constantly argue over biology or bet im still positively sure im rigth Jk (you know i love your smartness). People should get to know you more! you might come out as a cold person but passing thru that I have the chance to know the funny& dorky side of you. Talking to you makes me happy.Oh and one more thing Bobby IKON is mine xD Love you lots mah nerdies Rinnie

------ Your K.
[/align]
"The flower that blooms in adversity is the most rare and beautiful of them all." – Mulan
On a scale of 1 - 10, how would you rate your pain? - Baymax