About
HELLO YOU OUTSTANDING PERSON!
Just wanted to let you know I appreciate the time you took to view my page.
In the near future it will be updated, please bare with me!
Names Qwit, and I am taken by Shayleen (StaRsKisS)

Multimedia
Signature
You Make Crazy Assumptions

Just Qwit
Yes, it is that simple.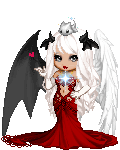 ^^^The Wife's Avi ^^^