About



Welcome you FANTABULASTICAL person you are!

First and foremost, whatever you came here to find out, a PM to me would be the faster way, and more informal way of getting to know anything about me, and things I know. That being said, I am a man, first and foremost. I live in Michigan inside the States. Plan on moving someday, but when that day comes, I know I'm leaving. I'm twenty eight years old, and I currently live with my brother. We get along, but we're brothers... lol.

I do realize that some people are not going to get along. I understand that, and respect it... However please do not make it my problem. It's my life, and I'd rather not have stress from drama leaking into my life. Have enough of it, as the majority of us all do.

When we come onto this site, we all didn't know what to expect for the most part.. Somehow I fell in love with it. From the silly games they had on here, to the people prowling around niches around. Either why I enjoy my time while on here. My friends make it all the worth while. I wouldn't change a thing about it all..

No matter what we endure through life, we always strive to get past it and push the boundaries of our own limitation, and make it what we believe to be is right. Doing so we all can have a more positive outlook on life for we know what it's like to have earned that right for a tomorrow. Life is truly sensational, and extremely rewarding. We only need to stop for a moment and appreciate what all we have. From the biggest of assets, to the smallest memory we possess. It will always be ours, and nothing and no one can take it away.

I encourage everyone that reads this to take the time and do something small for yourself today. You deserve it.

Again, anything else you'd like to know, please inquire in a PM.

Have a most outragingly wonderiffic day!
Multimedia
Signature
You Make Crazy Assumptions

Just Qwit
Yes, it is that simple.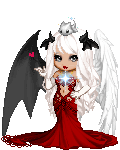 ^^^The Wife's Avi ^^^