quayla666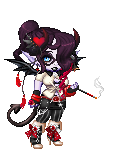 Details
Member Since

11/29/2003
Location

On your front porch, gnawing on your slippers

Occupation

Vampriss/writer/artist/annoyer of the elderly/cranky teen girl/b!tch slapper of the year/ ETC

Gender

Female

Birthday

05/11/1987

Website
---
Interests
Favorite Movies/Anime
Favorite TV Shows
Favorite Reads
About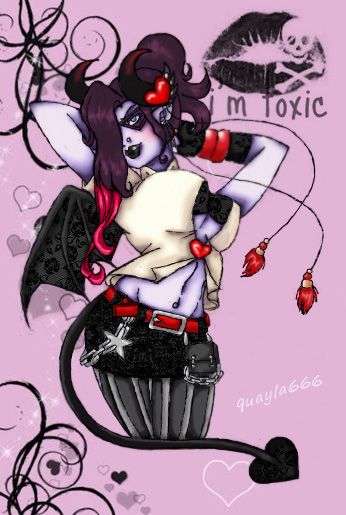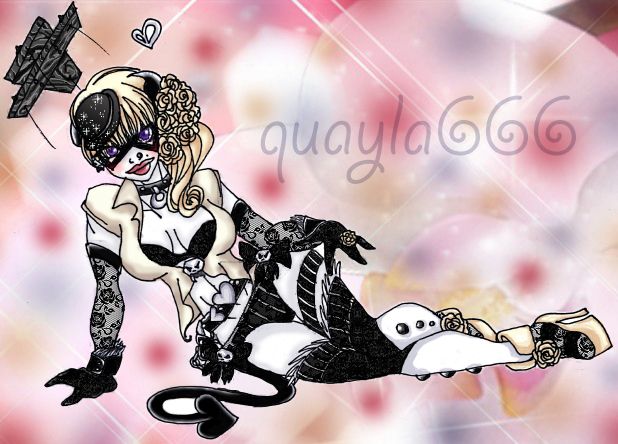 Click the links below for more of my art!


My avi\'s, Chibified (one unfinished)

My Halloween Avi (unfinished)

My Pirate Avi

My Angelic Avi, unfinished

My Lady Gaga Avi, unfinished

Demon Quayla

Office Quayla

Quayla In 2004

BrokenAngel363

Zombillious

Couples Art 1

Office OC

Unknown 2004 Avi

OC For BrokenAngel363

Couples Art 2 (unfinished)

Razer (colored)

How To Draw: Quickie Roses

The Joker (sharpie only)

Sticky Fingers (Uncolored)

Alucard (Uncolored and old)

Seres Victoria (Uncolored and old)

Alucard (Colored with pencil crayon)

Akucard 2 (Colored with pencil crayon)

Quayla Jester (VERY old)

Quayla Jester (Anime style)

Microwave (SEXI)

Old Avi Art (Old ad half colored with pencil crayon)

Old Avi Art 2 (Colored with pencil crayon)

Scary Quayla (Old)

Old Fan Art

Old Fan Art 2

Name: Reva



Nicknames: Quayla and Reevs.



Age: 26



Birthday: May 11th, 1987



Relationship: Taken! Sorry peeps! And not lookin' to switch up.



My best friends: Naoko, Zombilious, Fuzzeh`, Viewmaster and Razer.



Interests: Drawing, sewing, hanging out with my friends, racking up my s**t on Gaiaonline.com, cooking, playing video games, movies, Anime, spending time with my man, etc.



Favorite Colors: The rainbow.


Favorite animal: Cat... My cat to be specific.


Favorite Animes: Saiyuki, Elfen Lied, Petshop Of Horrors, Slayers, Escaflowne, Gravitation, X/1999, Akira, Don't Leave Me Daisy, Vampire Hunter D, Hellsing, Knights Of Remune, Gankutsuou: The Count Of Monte Cristo, Boogiepop Phantom, Spiral, Kyo Kara Maoh, Maburaho, Those Who Hunt Elves. (I'm too lazy to list them all.)



Manga: Petshop Of Horrors, Sayuki, Van Von Hunter, Boogiepop Phantom, Those Who Hunt Elves. (Again, I'm too lazy to list them all.)



Favorite movie of all time: Repo! The Genetic Opera



Other awesome movies: Final Destination 1-3 (The Final Destination SUCKED), Orphan, Trick 'R' Treat, Speed Racer, pretty much any Disney movie, Dawn Of The Dead, Diary Of The Dead, Night Of The Living Dead, The Dark Knight, Leon The Professional, Inglourious Basterds, The Green Mile, Donnie Darko, The Sixth Sense, Snatch, V for Vendetta, How to Train Your Dragon, Shaun of the Dead, Iron Man 1 2, ETC (Will add more later on)



Favorite current quote: They irony of a blow job... even though you've got her on her knees.. she's still got you by the balls



Please take a look at The Gaia Old-Timers guild below!



If you are an 08 memeber, or older, be sure to check us out!

Journal
My journal. Anything you really need to know about me is in here.
It's self-explanitory.
Signature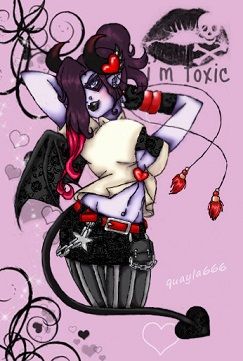 Like my art? Let me know! I do reasonably-priced commissions.
OMG! THANK YOU FOR THE TAIL!!!


QUOTE ME PLEASE!
Because I forget where I go sometimes. lol