Details
Member Since

11/29/2003
Location

On your front porch, gnawing on your slippers

Occupation

Vampriss/writer/artist/annoyer of the elderly/cranky teen girl/b!tch slapper of the year/ ETC

Gender

Female

Birthday

05/11/1987

Website
---
Interests
Favorite Movies/Anime
Favorite TV Shows
Favorite Reads
About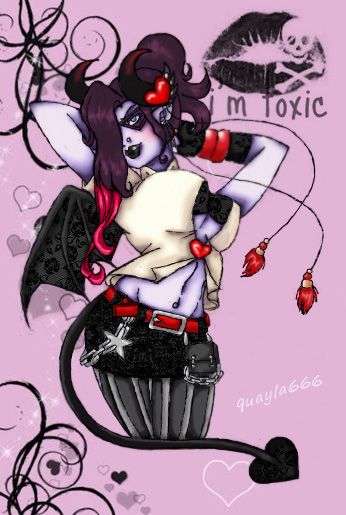 Check out my journal/quest thread for more art!


Name: Reva



Nicknames: Quayla and Reevs.



Age: 27



Birthday: May 11th, 1987



Relationship: Taken! Sorry peeps! And not lookin' to switch up.



My best friends: TwilightCat, Naoko, Zombilious, Fuzzeh`, and Razer.



Interests: Drawing, sewing, hanging out with my friends, racking up my s**t on Gaiaonline.com, cooking, playing video games, movies, Anime, spending time with my man, etc.



Favorite Colors: The rainbow.


Favorite animal: Cats... My cats, to be specific. Milo and Missy


Favorite Animes: Saiyuki, Elfen Lied, Petshop Of Horrors, Slayers, Escaflowne, Gravitation, X/1999, Akira, Don't Leave Me Daisy, Vampire Hunter D, Hellsing, Knights Of Remune, Gankutsuou: The Count Of Monte Cristo, Boogiepop Phantom, Spiral, Kyo Kara Maoh, Maburaho, Those Who Hunt Elves. (I'm too lazy to list them all.)



Manga: Petshop Of Horrors, Sayuki, Van Von Hunter, Boogiepop Phantom, Those Who Hunt Elves. (Again, I'm too lazy to list them all.)



Favorite movie of all time: Repo! The Genetic Opera



Other awesome movies: Final Destination 1-3 (The Final Destination SUCKED), Orphan, Trick 'R' Treat, Speed Racer, pretty much any Disney movie, Dawn Of The Dead, Diary Of The Dead, Night Of The Living Dead, The Dark Knight, Leon The Professional, Inglourious Basterds, The Green Mile, Donnie Darko, The Sixth Sense, Snatch, V for Vendetta, How to Train Your Dragon, Shaun of the Dead, Iron Man 1 2, ETC (Will add more later on)



Favorite current quote: They irony of a blow job... even though you've got her on her knees.. she's still got you by the balls


Donations list: (PLEASE DO NOT BEG THEM FOR s**t!)


Anon By Choice: Devil Tail, Angelic Pendant, Horns Of The Demon, Nitemare Scarf, Penguin Slippers, Panda Slippers, Cathulu Slippers, Box Of Totally Innocent Objects, Winged Anklets, Angelic Bracelets, Monocle, Green Acinonyx, Radioactive Raver, Bani Clips, Goti Clips, G Pin, G-LOL Shades, Gogh Reed, Panda Hat, And countless other time of helping!


Ms Minty Cream: McKIng's Saintly Cache, Presto Rabbito, Blind Death, Raven Noir, Buttons Tea Party. Marooned Wench, Style Munitions, Blood Rebel's Anarchy, Marooned Lass, Mako Maki, Run The World, Paramour's Break. Mod Concentric, Cat's Tangle, Apprentice Charm, Grace of Anteros, Cherry Flare, Bunnihilation, And so much more!


RX-78 Land Runner: Thank you for the Evil Red Princess!


Water God Ninia: Thank you for Crimson Marionette!


Birthday Anon: Thank you for Inverse Marionette!


Ice Queen: Thank you for Saint Ciel: Thanatos!


Kam: Thank you for the Volant Reverie, Reve Marin, Actaeon's Blessing, adn Super Protective Fantasy Armor!


Random anon(s): Lavish and Lulling Lucies, Winter Bride, Queen Bee, Glacemella, Carmine Seductress!


Thank you Math Anon for the Whispering Wisteria, Le Carousel Noir, Neapolitan Pandalita, Hera's Lace!


And thank you to the countless un-named anon's that where kind enough to donate so many wonderful things towards my quests/wishes. My avatars would not be complete, if it where not for you wonderful people. Thank you!





Journal
My journal. Anything you really need to know about me is in here.
It's self-explanitory.
Signature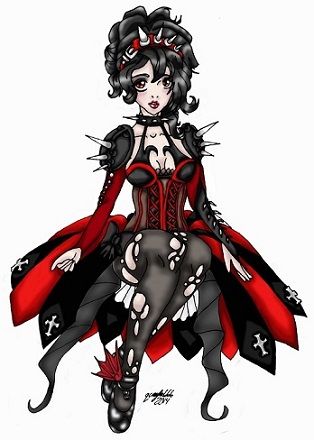 Currently Questing:

Alruna's Toxic Absolution!


47.6bil / LMP
(Updated every billion!)