Currently....
This is a "Current List", as in things that fit my flying fancy at the moment....

Reading: Goodreads Challenge 2014
Listening to: Sappy Music from shows I like
Watching: DOCTOR WHO
Waiting for: Huh....Dunno?

Read ME!!!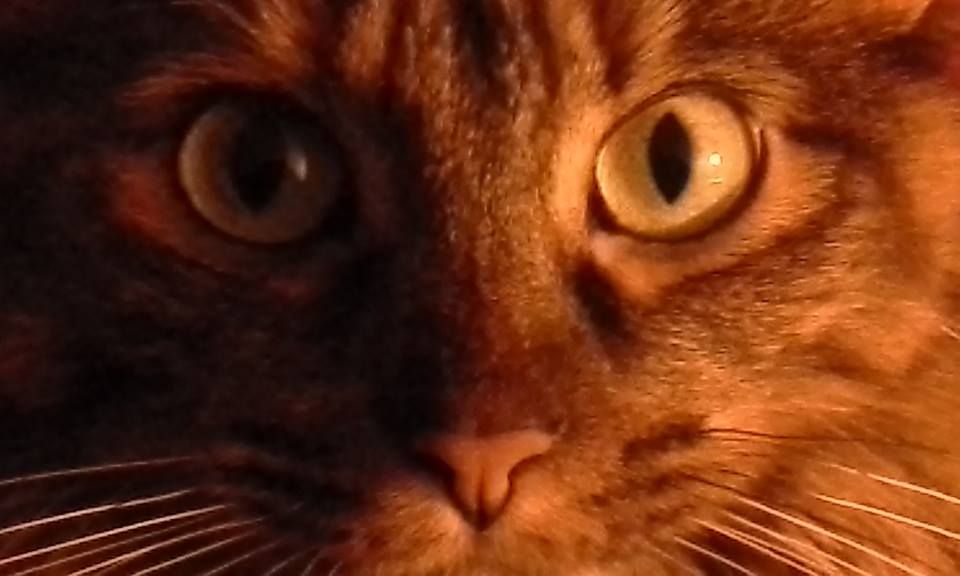 Im proudly owned by the beautiful Maine Coon/Tabby above me. Shes spoiled rotten and it shows. She is my pride and joy and my companion.

Her name is Freyja and she lives up to her namesake of love and beauty
and if she had been a boy, shed have been a Loki.
MEET LOKI!
We adopted him and hes such a goof ball. XD
I work for a living, seeing as it pays the bills and my little odds and ends. I love to read, listen to my music, and write if I can find something TO write. And learning the things that make cats so interesting to own.

I love animals in general, and wish I had the time and the energy to help volunteer at my local shelter. But alas-no time, nor energy.

Its always about work.

Things are looking up and we are only moving forward from here on out!
I love my cats dearly and love talking about cats. I don't consider myself an expert (by no means) but I love reading behavioral books and love working to better understand our feline friends.
Think Like a Cat: How to Raise a Well Adjusted Cat and Not a Sourpuss
"A dog, I have always said, is prose; a cat is a poem."
Cat Appreciation and Information Guild