About
yup this is me, The One and Only
I have a closed mind when it comes to the music i listen to, but i feel that that just means i can appericate the stuff i listen to more.
My Chemical Romance is my number 1 band, and it's true what they say, that this band can save your life! My current musical obsession is Tokio Hotel! they are totally awsome, and HOT!!! haha yeah. I live in, well not so much a small down, it;s a rather big city, but not big enough for us to get the big bands, but it's nice here and all, i did get to see Sum 41 my # 2 band, and Billy Talent, who are also pretty awsome, and i've seen some other bands, like Headly, Nickel Back, Daughtry, and such. But yeah... They ain't MCR.
what else is there about me that isn't music...I work cash at Sobeys, take yoga, I LIVE TO DRIVE. Thats my favourite part of anyday, the drive to and from work, with my music loud and the windows down, exhilarting and relaxing!
so yeha thats all i want to say right now
laters
Friends
Viewing 12 of 34 friends
Journal
i have nothing better to do
....
blah...might be woth checkin out you never know
Signature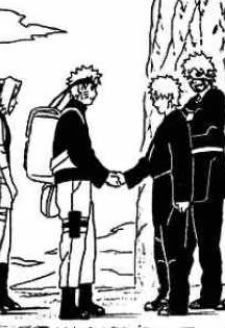 Be Smart: Read the Manga