My name's Roxie. you may also call me Punk, Punky, PB, or Moldy's favorite: PB&J.
I've been here for a little over a year, this account. though my first one, second one and third one, are all abandoned. I like to think of it as, they were what was needed to come up with this one today. My permanent one.
23 years of my life, and i have learned that age is not what makes you smart, kickass, or cool. Its how long you've built yourself up to be smart, kickass and cool, but some people I've met on my travels, I know they got there quicker than many people have, some don't even realize it.
I am a strong believer in the wonder works of imagination, for without it, I don't breathe. I don't think i would be me at all.
I want friends, but I know I'm a nutcase, and you've gotta see past that If you want to be true, because I'll call myself a nutcase, but you probably won't see it, because to me, a true friend doesn't think you're crazy, because you're crazy together, and to the rest of the world, it's quite normal.
I have feelings, and sometimes they control me, I feel more than what my words could cover, what any emote could possibly be read as. Though, I can tell when people are trolling, I don't always trust its just that, or that you're bored, I know there's a little truth behind it.
I get carried away, my thoughts try to connect one thing to the next, I see something beautiful in my mind, but if my patience runs thin, it starts running around in circles, and making me look like the biggest jerk that ever breathes air, because when some of it is too hard to contain, it slips through, and then the people around me are straight up confused.
I'm friendly, I'm nice, I'm understanding, but being too much of any of those hurts. a lot. from my experience.
I don't know why I want to put so much out here, but I know that, maybe, it will mean something more.
Life is the beginning.
death is a new one.
and in between, there's us, writing on the sand, kicking the rocks, laughing, crying, and becoming who we really are and then being who we really were, in the history, and in the end. It doesn't matter if you're good or bad, we all have a purpose, a reason to keep going, no matter how dark or scary it is to just believe.
I look like this
*note*photos may be large. if so let me know i will resize
: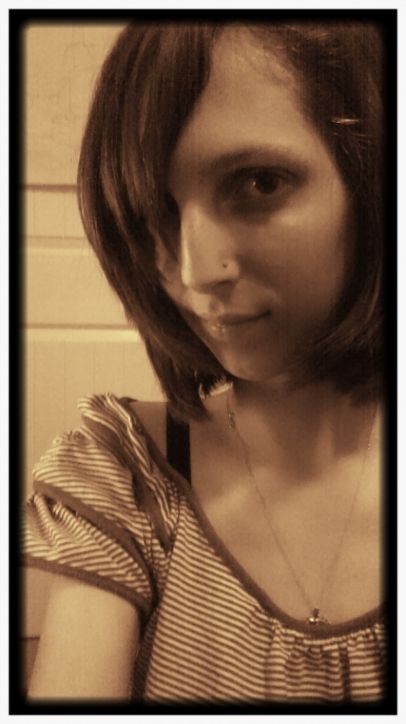 ^_^