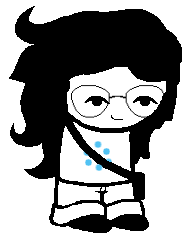 Your name is JESSICA
*LAST NAME ERROR*.
Sadly, today is not your birthday. In fact the 28 OF MAY is. You have a variety of interests, as indicated by the amount of trinkets that could be found about your room. Watching JAPANESE CARTOONS and DRESSING UP AS ODD CHARACTERS are some of your hobbies along with screwing up a series through the dreaded FANFICTION. The posters all over your walls indicate that you have a love of a certain PRIVATE CONSULTING DETECTIVE and TIMELORD. On your floor is every GAMING SYSTEM you have had for the past 15 years.
Foolishly thinking that your iPod wasn't blasting the last time you listened to it, you put the earbuds in your ears and are in for a painful surprise. You are bombarded by PANIC! AT THE DISCO, your favorite band. After barely surviving the music attack and turning down the music, you browse through your MULTILINGUAL music choices and finally settle for BASSHUNTER.
Personality wise, you are not the most open of people. You let your insecurities get the best of you on occasions, and tend to LURK on messengers until someone bothers you first. The only exceptions to this are your CLOSE KNIT FRIENDS who enjoy your crazy antics.
Your pesterchum handle is
lazyAntagonist
, and when messaging people you are just antiquated with,
Your text is usually friendly and polite.(:
But when they get to know you,
YOU REALLY LET YOUR TRUE COLORS SHOW AND BE SUCH A HUGE DORK THAT IT'S NOT EVEN FUNNY. ;;W;;
What will you do?
Deviantart
:
Midnight-Melody-xx
Youtube
:
lazyAntagonist
Fanfiction
:
Psychotic Reality
Tumblr
:
LazyAntagonist