About
Introduction
Hello there anonymous viewer. I am Greg for those of you who want to get to know me. If you don't see me much, it's because I am playing video games. I enjoy role playing on this site so if you want to be a part of my role play or you want me to join yours, just send me a pm. Oh yeah, don't send me random friend requests. I will not accept them.
Oh yeah, if any of you would like to donate money so I can achieve my goal of an ancient katana, you will immortalized to the right of the about me section. Also, I'll owe you a solid. I'll pretty much do anything.
RP Characters
Username: Protean_Samurai
Character name: Archias
Character age: 31
Height: 183 cm
Weight: 82 kg
Character powers:
-The ability to shape-shift into other humanoids and mimic their abilities.
-Enhanced speed and reflexes.
-Enhanced healing factor. (Example: broken bones take a day to heal.)
Character race: Human
Character bio: Archias' father was an old, great samurai while his mother was a young, beautiful servant. Archias began training to be samurai when he hit the age of five. His father pushed him to his limit everyday until his father eventually passed away. He continued his training, striving to be a better warrior than his father. Then one night, right before a great battle, he left the castle. Only 19 years old, he decided he didn't want to die a pawn and that he would take his own path to greatness. During his travels, he found that he was no ordinary human. He found himself able to morph into the forms of others. He could even copy their physical abilities. Many years passed until eventually he earned enough money to purchase an old castle called Hoshigake Castle. Even though it is in bad condition, he loves it more than anything. He currently lives there with a servant named Kyu.
Character dislikes: Alcohol, manual labor, being interrupted, spiders.
Character likes: Women, swords, castles, challenges, hot springs, spirits, cold places, octopi, cherry blossoms.
Character Favorite foods: Kimchi, beef, pork, chicken, turkey, squid, octopus, apples, grapes.
Weapons:
-Possesses an ethereal blade that is able to hit things in the spirit realm.
-Possesses a blade from far north. It has the ability to chill a target to absolute zero temperatures.
-Possesses a blade that is able to cut through any normal substance. It is unable to cut through certain magical/enchanted metals.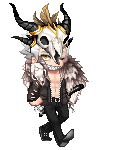 --------------------------------------------------------------------------------------------
Name: Trokair Skjöldur
Age:29
Personality: Serious, judgmental, introverted, loyal, battle-hardened, and strong-willed.
Features:
*Wears an eye patch over his right eye.
*He is 6'1 tall
*He is very muscular.
*He comes from a northern province in the empire and has an accent.
*He has completed all 42 jobs given to him. He is known as one the best of the best when it comes to bounty hunters.
*Wields a large sword which becomes flaming when he says the word "eldur."

Friends
Viewing 4 of 4 friends