About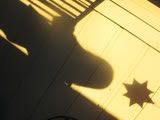 "If you're lost then, extend a hand out. If you do that, you can reach for something." - Kantarou Sakai, "Shakugan no Shana"






This is

strangely

nostalgic.

These are my amazing friend

renKa-oneesan

's O.C.s and the wondeful art was done by

Mak Mak

. I love, ladies, I LOVE.

Elliot

x

Sienna

=

Sielliot

! Huh? Huh? Has a nice ring to it, don't you agree?







Hewo.


I'm Patricia Janelle,


buuut


the most dear and loyal subjects call me


Pajie

, The Bumble Bee Queen, Princess P, Pajie-chan, Pajiekins, Pajers, Pajita, Pajie Wajie, Pajiema, Yajie, Prof. Re***, Pipsqueek, and/or Fudge.

The curse commonly known as bad genetics hath forever trapped thee in the body of a nine-year-old --- thus, people often find it hard to believe I'm actually sixteen. I hail from across the pristine waters of the Pacific, from the Philippine islands, from the magical City of Smiles. I currently reside in the Kingdom of the Lone Star. I am made up of giggles, random comments, and spontaneous poetic outbursts. GOD, my family, and my friends mean the

world

to me... I don't know what I'd do without them. My mouth is both a gift and a curse and I've been told that it's responsible for sending several people to the asylum. I don't smoke or drink or do drugs and I'm not planning on it. Ever. I have a sunny disposition, so I tend to smile a lot. It's extremely easy to get me to laugh... Getting me to stop? Well, that's a different story. Reading is my escape, writing is my outlet. My taste in music differs depending on my mood. I'm a hopeless romantic daydreamer who gets easily swooned by pretty words. I have the attention span of a goldfish so if you're planning on telling me a story, it would be best to get to the point. I really don't act my age. I prefer to take my sweet time down this road of aging and hormones. I really don't know what I want out of life anymore... I'm hoping some sign will drop from the sky and wake me up.



Dream. Love. Wish. :]







Why yes... I am a goody-too-shoes, memory verse-reciting, Bible-lugging Jesus Freak, thank you for noticing. :]




God

and

Jesus Christ

will forever be the center of my life. My faith totally keeps my head from floating high up in the clouds. They are the primary holders of the keys to my heart.

PaJiE Likes
:
*Books
- My nose is always stuck in one.
*Writing
- One of my most helpful outlets.
*Poetry
- It ignites flames in my heart.
*Romance
- Such a wonderful genre...



*Anime slash Mangas
- I love the interesting story lines and characters.
*Comic books and Sci-Fi
- Yes. I embrace my total nerdyness.
*Music
- I blast it whenever I'm excited or upset.
*Little children
- Oh bless their precious hearts!
*Sleepovers
- Pillow Fights and Sugary Highness... You gotta love 'em.
*The Beach
- The sun! The sand! The surf!
*Bumble Bees and Monkeys
- Strange, unexplained fetishes. Don't ask.
*Chocolate
- My drug of choice.
*Pocky!
- My one true love.

*Purple
- Blue plus Red =
Bliss
*Highlighters
- The bright colors help keep me awake whenever I'm studying.
PaJiE No Likey
:
*Perverts
- Ugh. Just
UGH
.
*Rap music
- Gives me a head ache.
*Bad grammar and Sentence corruption
- Burns my eyes.
*Math
- Numbers have never been my friends.
*People who call me SHORT
- I prefer
PETITE
.
PaJiE HATES

:
*People who tick me off
- Exclamation point.
PaJiE LOVES
:

GOD
- Because
HE
loves me despite all my imperfections.

The parents
- They'll always,
always
be there for me.

The seester
-
ellyca_vill
. I tell her
everything
.

The Lolos
- Lolo Seque and Lolo Vic. Two of my greatest heroes.

Those besties
- We shall continue conquering this obstacle called distance! >:3

[center]
The Knights of the
Table
spread endless amounts of
Happiness, Joy, Love, and all that blah...


The Noble, The Brave, The Loyal, and The Psychotic:

Lady Renka, The Wise
Lady Cricket, The Generous
Lady Christina, The Poetic
Sir Timoxx, The Male

Lady Ellyca, The Right Hand
Lady Rose, The Adorable
Lady Shou-Rong, The Gentle
Lady Calea, The Giddy
Lady Fancy, The Dependable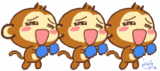 Request for an induction today! No jousting experience required.


The Beloved Butters

I know you have my back despite being oceans away. You are the only people gifted with the power to make me giggle like a maniac even when I'm feeling so down in the dumps. You leave me with nothing to complain about at the end of the day.
http://renKa002.deviantart.com
click the peekcha. ;]

Thanks for making my life a tad bit easier.

Amusing... yet
EVER SO
frustrating...

Done by my friend, the talented
Calea
!

My
freaking
husband.

Done by my friend
renKa-oneesan
! Doesn't E
ll
iot define the word
gorgeous
? Thanks for the wonderful birthday gift, Kara!

More of
renKa-oneesan
's beloved O.C.s:
Sienna
and
Ellyca Yenon
.

The likeness is amazing.

renKa
is a genious, I tell you! And she's
my
genious. That's right.
Be jealous
.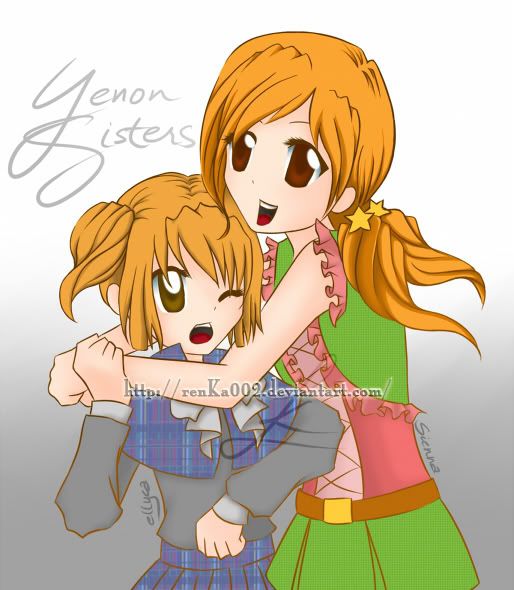 "Fame is a bee.
It has a song --
It has a sting --
Ah, too, it has a wing."
-
THE GREAT Emily Dickinson

Friends
Viewing 12 of 49 friends
Journal
Smelling The Daisies
A peek inside the mind of the bubbly and the insane...
This is the world through the eyes of a teenage girl. Hear her voice. Consider her opinions. All it takes is one click.
Multimedia