Party Formz
Stop looking at my underwear!!
Applez of Anarchy ~art shop~
Hello and Welcome to my new shop...
APPLEZ OF ANARCHY
~where cute and scary sit down for tea~
Do you want a new artist who loves the form of both Kawaii and Gothic Art? Well here you go that would be me! I used to sell art but then school rolled around and it was hard to get done but I think I can start back up again. Here are my rule of thumb:

I do avi art and also siggys
My main focus is chibi art but I'm open to new ideas and other stuff
Please be patient, I try to go with a deadline but sometimes things pop up
Prices Vary
I used to do color but that took a really long time so I try to limit colors but I still do them but they are extra
I also do character drawings from manga

I hope that you will Pm or comment that you would like some artwork done. I post will post the thing you can copy to tell my what you want. Please buy and also my prices are really cheap so don't worry. Random EMOTES ---& dramallama ninja cat_razz yum_puddi yum_strawberry emotion_bigheart emotion_awesome emotion_kirakira emotion_yatta emotion_zombie
DIS IS THE SEXXY LADY YOUR LOOKING AT THROUGH HER WINDOW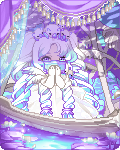 Last Login: 03/07/2014 6:26 pm
Gender: Female
My life now as a teenage heart-throb
Ummm... what should I put here? Okay I'll start off with some stuff I like then I'll describe more of myself once i get to thinking then I'll tell you all what I don't like then maybe some weird facts about myself. Does that sound okay? Good because I don't want to tell you if you said that wasn't okay! Just joking. Okay here I go!

Stuff I like and love:
Reading Manga, any kind ( I try to read other books but I have to really get into them!)

Movies and TV shows

Drawing

Hanging with my family and sometimes my friends

my puppies

cute dorky boys and also the sexy ones xD

playing piano

hanging out outside

when people scratch my back

having creeps for friends...

they think its funny to slap my booty

learning slang ( I just learned yesterday what fanny meant in English Brittish... not the same as american!)

Weird music

About Me:

I'm a girl living in America who goes to highschool and being silly. I think I have to many personas because I always like different things that really don't go with each other... like I like rap stuff then I'll act goth and I'll act kawaii ( search it up if you don't know it). At school I have a lot of adimers and friends but then there are people who are of course female dogs who think they are better then me just cause they have more money (I'm in all advanced classes but most of the kids are well not rich or else they would go to private schools but more snotty xD then I am.) I am also very open minded and don't care what other people are as long as their nice and cool-ish. That's it for now. I know your like, "Where is the stuff she doesn't like?" Well i decided that I didn't want to write that because it's bad karma and I don't want to wake up with hate right now. So ta-ta for now or see ya!

Love, PrincessFoxxyLove
random emotes >.>





















Chibi Adoption


This is my baby flan!
Age: Fresh!
Name: yummy chan
Likes: Sitting on his dessert plater, looking nice, and blushing
Dislikes: Having someone try to eat yummy chan
Artist: Me