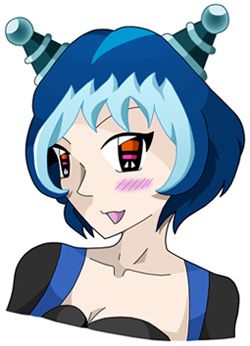 Y
o! Volt here! Princess of the Cloud Kingdom and future ruler of Gaia!
..by force if necessary...
(What?

That's my story and I'm sticking to it!

)
Anyway, if you wanna read up on me and my exploits, check out my guild. Failure to do so will result in ruthless zapping! Or, I suppose I could just tell you a bit about myself in a nutshell here...
Likes and Dislikes:
✓
Pocky, being lazy, getting my way, my teacup t-rex Bitey
✗
Being teased, tail pulling, people circumventing my will
♥
Anons and my diabolical prince Noble Azure ~