Princess Diamond Dust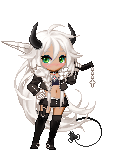 About
These are pictures of whom you are talking to.
Name:Sandy
Nickname: Snandy or Broken Doll
Age: 22
Gender: Female
Relationship: Happily taken for over 4 years!

Mood: Happy to be in a new place!
By The Way:
Judge me, and I will proof you wrong.
Tell me what to do, and I'll tell you off.
Say I'm not worth it, and watch where I will end up.
Call me a b***h and I will show you one.
******** me over and I'll do it to you twice as bad.
Call me crazy, but you truly have no clue how crazy.
Things I Obsess:
Unicorns
Balloons
Confetti
Video Games
Animals, but mainly cats
My boyfriend
The band Matchbox Twenty and Rob Thomas
Love
Kinky things like handcuffs

[ not the messed up kinky things either like blood,beatings, and crap like that. I guess the more soft kind. Lol ]

Things I want to Destroy:
Sluts, whores, attention whores, skanks, gangsters, rednecks, and rednecks who try to be gangsters.
Insects
Seafood
Animal abuse.
People who have donated and helped me get back my stuff
1. ninjaplz: Coco kitty


2. nurofen: 2k

3. reokoe: 40k to help my quest


4.Petulant Princess: Lilac Finch


5.Missus Shark: 5k

6.prelude to suffering: 38k


7. DecadentGypsy: 40k
8.fewhewk: Madame Gypsy


9.kristine.jones:Starbabies. Thank you so so much for your lovely birthday gift!

10.Rachel Rabbit XD:Secret purple butterflies. Thank you so much for your lovely birthday gift.

11.Spoofete: Ai the lucky cat, pink baby's breath bow,pink neko cosplay. Thanks a lot for all the lovely presents!

12. To whomever gave me two gifts gaiaman's cape and heavenly awesome. Thank you so much!

Lovely Art Done For Me:
Hot Caffeinated Cree

Hane-to-Hume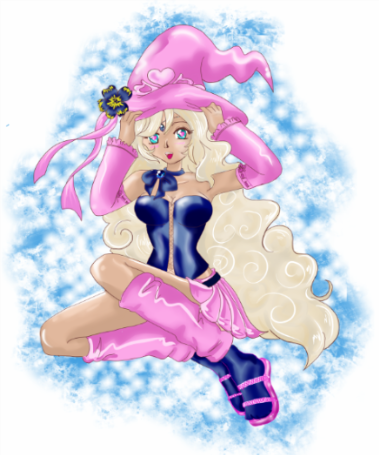 Kate Eleven

Total Value: 2,186,020 Gold
After Exclusions: 1,990,000 Gold
[Item Information]
Item List:
Unicorn
Bright KISS
Biancamella
Moonstone Borealis
Romance Pendant
Island Sherbert
Elegant Lilac Ruffles
Prima Poppet
Angora\'s Soft Side
Modus Operandi
Currents songs in my head.
Now Comes the Night
By: Rob Thomas

And When the hour is upon us
And our beauty surely gone
No you will not be forgotten
No you will not be alone

And when the day has all but ended
And our echo starts to fade
No you will not be alone then
And you will not be afraid
No you will not be afraid

When the fog has finally lifted
From my cold and tired brow
No I will not leave you crying
And I will not let you down
No I will not let you down
I will not let you down

Now comes the night
Feel it fading away
And the soul underneath
Is it all that remains
So just slide over here
Leave your fear in the fray
Let us hold to each other
Until the end of our days

When the hour is upon us
And our beauty surely gone
No you will not be forgotten
No you will not be alone
No you will not be alone
Friends
Viewing 12 of 60 friends