About
TONIBLAB
MYDIS
iTIFA LEONHART
THX!!!
Total Value: 47,905 Gold, 8,200 Tickets
After Exclusions: 21,690 Gold, 0 Tickets
[Item Information]
Item List:
Holy $#17
Ruby Galaxy Jet Wings
Silver Prince\'s Rapier
Red Rainy Shorts
Hot Rod Red DASH Gear
Burned Apocaripped Work Gloves
Ribbon Luv Sleeves
Raving Red Starman Boots
Long Red Socks
Red Pleated Tennis Skirt
Red Tennis Headband
DONATE THESE ITEMS PLIS!
Name:

Age : 17
Height : 5"8'(173cm)
Dob : August 23
Blood Type : AB
Weapon : Gunblade
Special Skill : Renzokuken
Little Story
Squall uses the sword called the Gunblade . This rare weapon takes many , many years to master and is therefore rarely used. Currently , there is only one other Gunblade user in Balamb Garden-Seifer Almasy. With the Gunblade , Squall can unleash his special skills, Renzokuken, a deadly series of punishing attacks sometimes followed by powerful ending move. In the eyes of the others, Squall is seen as silent, cold person. Having this perceived image is fine by him.
Using Squall's Gunblade
As Squall attacks an enemy, you can significantly raise the damage caused by the attack by pressing the R1 button just before he makes contact. The timing is tricky at first , but soon it will become second nature. A good audio clue is to listen for the swipe of Squall's Gunblade. When you hear it, press R1. This can also be used to enchance Seiffer's Gunblade attacks at the beginning of the game .
http://video.xnxx.com/video55899/tora_tora_gold_1
Squall's Limit Break : Renzokuken
The Renzokuken is series of Gunblade attacks that cause big damage.When the Limit Break begins, a bar appears at the bottomof the screen.As the light moves across the bar,press R1 when the light enter the small box near the end.Pressing R1 at the right time results in a much stronger attack.If you miss,Squall will still attack,but the attack will be much weaker.
This function can be set to Auto in Squall's Status Screen if you're not comfortable with pressing R1.You can also turn off the indicator box,and attempt to press R1 at the proper time without the indicator's assistance.
At the end of Squall's Renzokuken,an ending attack will sometimes randomly occur.There are four possible ending attacks.Which ending attacks Squall can perform depend upon the weapon he's carrying at that time.
Rough divide
Squall finishes his limit break by charging at a single enemy and performing a rising slash.
Fated circle
After leaping into air, Squall twirlshis Gunblade and releases a shockwave of energy that hits all enemies.
Blasting zone
A column of light shoots out of Squall's Gunblade, which he uses to crush his foes.
Lion heart
Squall knocks a single enemy into the air,and then unleashed a devastating flurry of attacks.This is Squall's strongest Limit break in the game.
ME:
Squall Leonhart
Comrade
Zell Dincht
Irvine Kinneas
Rinoa Heartilly
Quistis Trepe
Selphie Tilmit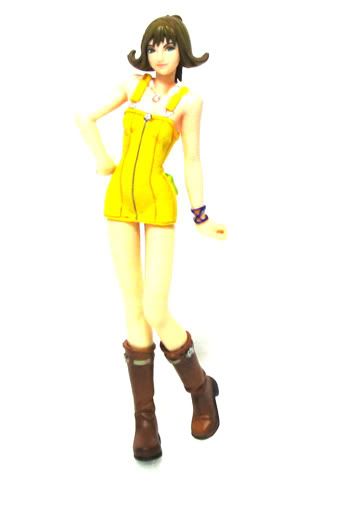 Enemy:
Seifer Almasy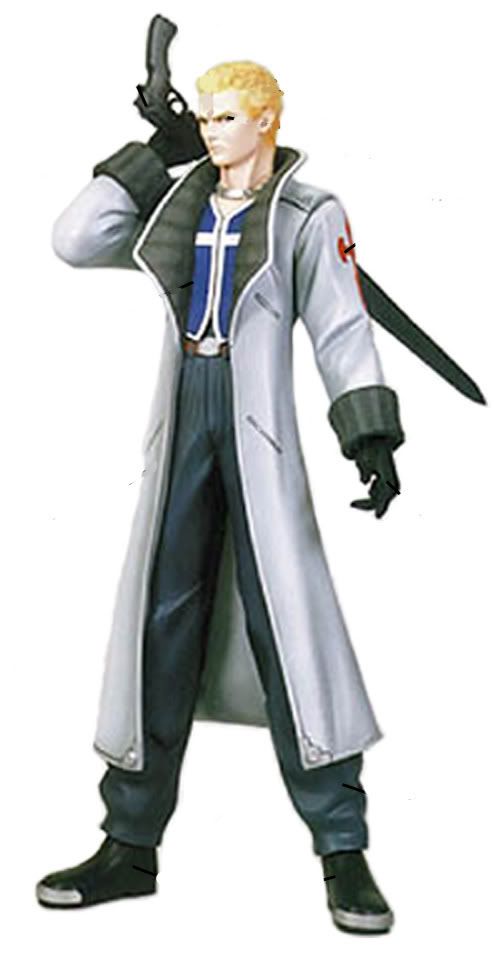 Edea Kramer
Other:
Headmaster Cid
Laguna Loire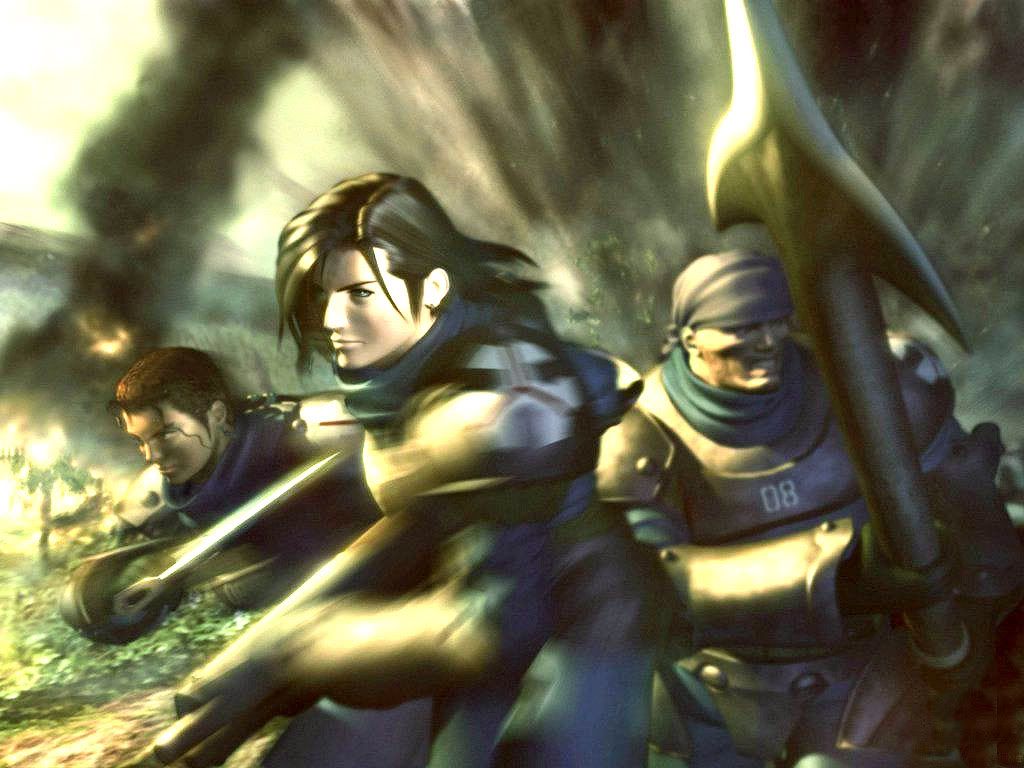 Raine Loire
Raijin
Fuujin
SHOOT by The Real Raijin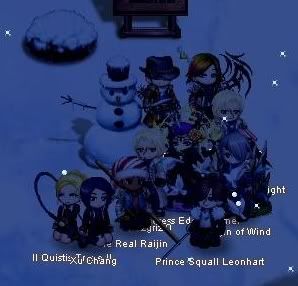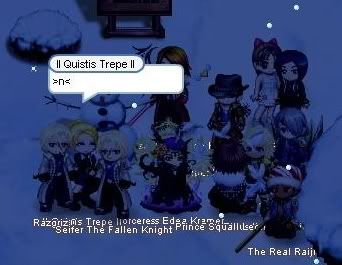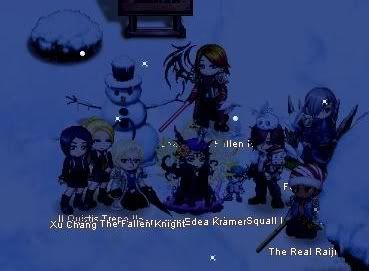 Friends
Viewing 12 of 380 friends
Journal
Squall need some gold to make his guild......Please donate what he want......
Please help just only when u want to donate me.....help me with donate item,gold n other....TQ
Please donate me some item,gold to make Final Fantasy Remix guild.......Please help me if only u want to help me......this is the example of the guild [IMG]http://i13.photobucket.com/albums/a283/skar-khan/ffSIG.jpg[/IMG]....see?????please donate me..
Signature
http://i77.photobucket.com/albums/j56/phareas/squallsig.jpg