preusterreich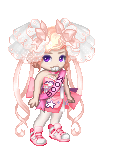 Last Login: 04/02/2015 12:24 pm
Registered: 09/29/2008
Gender: Female
Birthday: 05/10/1990
Equipped List
No items equipped.
Interest Tags
Favorite Movies/Anime
Favorite TV Shows
Favorite Reads
Favorite Music/Bands
Hobbies/Interests
About
Hey, I'm reich. I'm from Canada, but I've got a thing for Sweden. I love to travel when I have the money for it, and I spend most of my life on tumblr. (My username there is the same as my username here!) I love Hetalia and will ship PruAus to the grave(4 years and counting!) I also like Adventure Time, the Avengers, and How to Train Your Dragon.

I'm learning Swedish! Meddelande mig om du vill prata!