PressTheEject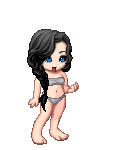 Birthday: 11/23
Equipped List
No items equipped.
Interest Tags
Favorite Movies/Anime
Favorite TV Shows
Favorite Reads
Favorite Music/Bands
Hobbies/Interests
About
Don't you wish your boyfriend was hot like me?
Don't cha?
No seriously, dontcha?
Signature
I apologize for suddenly disappearing off the face of the planted. Got into a pretty bad car crash and had extensive surgery on my leg, feeling much better now though. The healing process sucks but I can at least play sports again.