About

Total Value: 1,182,763 Gold
[Item Information]
Item List:
Starlit Promise
Pierrot Piccolo
Ithilldyn Armor
Laced Blessings
Ania\'s Wedding Gown
♥ ♥ ♥ Help a friend? :3 ♥ ♥ ♥
(Donaters)
my sis♥♥♥♥♥♥♥♥♥♥♥♥♥♥♥
Envy is ignorance; Imitation is suicide. <3
Why hellllooo there darlings. :]
The name is [Totally private now, unless your a close friend. Kthnxbai]

,
I am 16 x3
I love my electric guitar, hanging out with friends, texting, and anime/manga.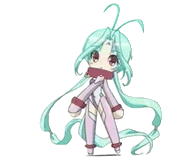 Sorry to disappoint you everyone, but I don't smoke, drink, or do drugs. Get a little smarter and keep your body healthy.
Most people know me as a kind and considerate person, though I won't take bullshit.
You can become my friend, and gain my trust over time, but I give respect when I gain respect; I have my close friends on Gaia that have been here for almost two years.
I am not perfect. I curse constantly, keep my room messy, love music that my parents probably wouldn't approve of, go crazy with my hair , Its all rad.
Soo. Send me a message sometime, comment, or add me to your friends.
Who knows? I might add more here, but for now? This is how I roll. Intense. C:
To my dear Twin/TreeBuddy GlitterGumdrops
She is the best. Plain and simple.
Like, Honestly, I believe we were separated at birth~ we get along like bro and sis~ and we always manage to make each other laugh
She's everything I ever wanted in a best friend and so much more.
She is the bestestestestest evur and like always... we love our tree house(with easy bake oven batch! C

I could so see her as my partner in some like western movie shoot out xD(plays western music :B) A word of warning to those who are easily irritated, Please don't come near the two of us together as our awesomeness will totally make you JELLY . Also If you see us roaming around... be scared... be very scared... cause at any moment... YOU will be our next victim of 5 DOLLA FUN TIME <3
Her Avi art For Me QQ ....IT AWESOME SAUCE
Thats right, your totally JELLY of my profile... YOUMADBRO? ~<3
Friends
Viewing 12 of 165 friends
Journal
memories of the past
Signature
I always love free avi art~
Random Pm's Also <3