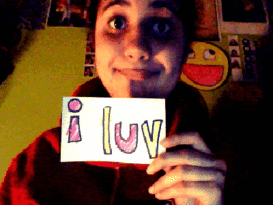 |
Add
|
Comment
|
Crush
|
Ignore
|
PM
|
Trade
|
Tumblr
|
Previously
Poosy Boot
I'm big guy with a big heart. Guys are jealous of me. Girls don't get me. Actually, nobody really gets me. That's because I don't try to be anybody - I'm just me.
If you don't like me, you just don't know me well enough yet. If you hate me, I don't care. I knows that it's your problem, not mine.
I'll be there for my friends, come hell or high water. I'll even be there for some of my enemies. That's just the kind of guy I am.
Oh, the six pokemon on the top and bottom are my six favorite pokemon if you were wondering.