pokkiistiicks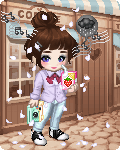 About
i'm just a normal girl who likes a lot of things. i'm 100% korean, and i love to dance and sing. i like fashion, music, food, sleeping...
don't be scared to send a friend request, and random comments and pms are welcomed

free gifting is recommended... hehe. you should drop by my (super long) wishlist and give me a nice surprise, or donate to help me get to my impossible questing items.

I make signs! PM me if you're interested

Friends
Viewing 12 of 81 friends
Journal
EverEmo4's Journal
Just a journal about my life, what happens at school & home.
Signature

Hello!


I make signs and I CAN DRAW. PM if you want to see samples/ are interested