About

well, i am, hm, i geuss i'm, no thats not right...
huh, well, i geuss there is only one way to describe me,
gemini
i dont really fit in with any group, i'm not a loner, i have freinds, but then i'm not a group person, i like to be alone sometimes,
i geuss i'm just the mix, the actual gemini, if there were ever a femal two-face, it'd be me.
except, well, i would be so much cuter than the actual two-face!!

(now time to do the little brag thing)
I'm 17 (As of may 24th)
I'm a Junior in highschool, barely passing chemistry and excelling in everything else, i take AND PASS college classes with ease. I'm in an Licensed Practical Nursing progam, when i graduated i will be able to work as a nurse (so long as i pass the exam)
When i grow up i want to be a criminal psychologist and i long desperately to go to New York University, but thanks to this DAMN chemistry class, that may not happen...
-tear-
I've been a comic book nerd since before i could read at an 'acceptable' level (god bless the fantastic four and X-men in the mornings), my obsessions include Wolverine, Joker, Two-face, Harley Quinn, Poison Ivy, Riddler, and Scarecrow.
I play hockey, and know all there is to know about skates, and sports involving skates. Mainly becuase rinks are in my blood.
I love my freinds, and kill my enemies.
I'm persistant in all that i do (kind of), and i have a few weird ticks... but who doesen't.
I love myself and you can go to hell if you think there's anything wrong with me!!!!


... Is that it...?


OH!!! I almost forgot!!!
Hail to the sheep!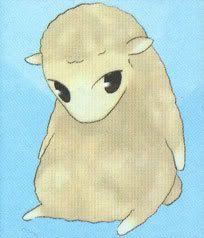 My awesome Zodiac animal!!!

Friends
Viewing 12 of 57 friends
Journal
Poisin.Ivy.Aphrodite's Journal
sup! ok my journal wil be a bit of an rp between people i want to be there, close freinds, boyfreinds, etc... it will also be like my personal journal, with a few insights about wat i see going on, as well as criticisms towards others, no names plea
Multimedia
Signature
Hey this account is back 8D