About
All images used are of me.
Photographers who did these images would be:
Jerell Edwards
Joseph Berhosky
Ariel Draven
Stuntkid
Rob Guiamaraes

My name is Rachel. Herro.
19 years of age.
4'10.
Usually close to 90-95 pounds.
I can crush you.
Born in Louisiana.
Raised in Richmond, VA.
Moving to Silver Spring, MD.
I am a muse.
I am the worst and best in people.
Relationship-free.
Music gets me through my day.
My friends get me through my life.
I'm Apache Native American, European Spanish, and Mexican.
I appreciate people who appreciate where they come from.
I'm agnostic.
Pisces.
I reallyreallyreally dislike liars.
I always wear skirts.
A self proclaimed geek. I enjoy videogames, anime, comic books, and internet humor.
I collect Sanrio and San-X stuff.
I model. I am not a model.
I am blunt and very sarcastic.
I'd like to think I'm pretty easy to get along with.
Some people find me intimidating. It's sort of funny.
I love good conversation. It's so amazing.
I curse a lot.
I drink socially. Maybe too much.
I do not smoke.
I do not do drugs.
I enjoy embarassing pictures of myself.
I really enjoy watching sitcoms and cartoons.
I am very strange on who I open up to.
I tend to move around a lot, and travel too much.
I am pierced.
I am tattooed.
I think kissing is the best thing that ever happened to mankind.
I'm sort of a romantic.

If you want to know more about me (Because I'm being pretty lazy with this, and not doing much with this profile.)
Check out my URL's. <3.
My website: http://www.yumemirumodel.com
My livejournal: http://_l053r_.livejournal.com
My myspace: ********
My modeling myspace: http://myspace.com/yumemirumodel
My Model Mayhem #: 98824
My deviantart: http://plastikstars.deviantart.com

Yay.
Music:
http://www.last.fm/user/StarsAtHerFeet/
-I'm boring, but overcompensate with headlines and flashflashflash photography.-
Some shots of me.
LOOK. NEW PIERCING. Microdermal. Sternum. Awesome.
Now continue..
A more casual photo of me and my bestfriend (GlitteNPixieDust) at the beach.
Here's your sign guys. Yay?
I GOT MY HAIRCUT. LOOKIE SEE.
CURRENTLY QUESTING, PLZ DONATE

YOU WILL BE ADDED TO MAH LIST.

Currently Questing Long Drag Donate plz? D:

HAY. I also take anything as a donation really. Gold, items, trash (preferably cans, boots, and tires), and bugs.
DONATERS

[S]uicidal [S]pork

(Donated Black Web Bustier.)
Jett Kakashi

(Donated 2k)
Coredesat

(Donated 1500g)
xxDemon angelxx

(Donated 100g)
'Yami

(Donated 800g)
Cachitin

(Donated Bachelor's cap, Spirited 2k6 boots, Buttoned Down Fauna Skirt, White paper headband, Dirty newspaper combover, Labu Necklace (x2) )
Angel Runecrest

(Donated 2k Green tea pot.)
Brian_Petersen

(Donated 6k 240 tickets.)
Godsent77

(Donated Pixie)
iamspartan

(Donated 1k)
Haru 45

(Donated 247g)
Sephiro99

(Donated 1k)
Blueberryluva

(Donated 1300g Anti-Fashion Green Anti-Accessory)
JoeB1

(I luhs my boyfriend) (Donated 900g 75 tokens)
Astronautical

(Donated 1k)
Sitgiver

(Donated 3k)
Gibby4014

(Donated 1k)
Glitternpixiedust

(I luh my bestfriend) (Donated 300g, heart shaped box of sweets, blush matte wall tile, yellow ink, 100 tokens, cola bottle, flan)
Hippy Gizzard

(Donated 10k *omahgawd*)
Arktssan

(Donated 200g)
Kizzy is No More

(Donated 3k)
xx-Lythlith-xx

(Donated Silver Hoop Earrings, Gills.)
[heroine]

(Donated 500g)
NittleGrasper`

(Donated 1k, 3 red butterfly red dragonfly red beetle house fly, 4 green dragonfly, 2 yellow butterfly crickets, 1 grasshopper cicada brown beetle firefly.)
Fii Morrigan

(Donated 450g)
[ ` t r i c k ]

(Donated 5k)
Baptized in Blood

(Donated Angelic Microphone.)
Bamkfrog

(Donated Classic Record Earrings.)
[tomorrow] :heart: (Donated 2714g)
F i z z y Nookie :heart: (Donated 5k)
Beastheart :heart: (Donated 3k)
xFairytale :heart: (Donated 900g)
You know you want to be on my list. :heart:
Uh.
<b> STREET*JUSTICE OWNS YOU. </b>
Just sayin'
SIGNS SIGNS SIGNS.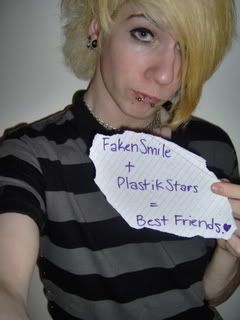 AVIART AVIART AVIART.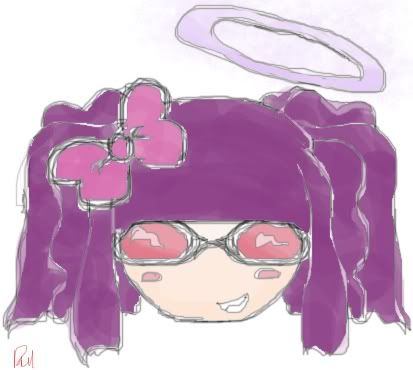 Friends
Viewing 12 of 56 friends
Signature


You got so much love in you.

You look like the songs that I've heard my whole life coming true.