Plasmaz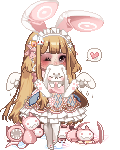 Details
Birthday

07/14
---
Interests
Favorite Movies/Anime
Favorite Music/Bands
About
add me | mail me | trade me | block me | tumblr
hi. nice to see you here. feel free to leave a comment. ♥
i'm jessica from germany. business law student. dreamer. gamer. lover.


thats me: [ x ] [ x ]
iLike
. family. friends. music. harry potter. sleeping. ghibli movies. in summer sitting till the night outside with friends. in winter drinking my hot choco. anime/manga [nge. HxH. naruto. d-gray man. bleach. air gear. TOxA. detective conan. and many more]. fried noodles. cherry coke. disney movies. wasting money for comestics. lineage2.
iDontLike
. spiders. beer. lasagne. yaoi. attentionwhores. being too lazy. rain. cold feet. fanta. twilight. bad hair days. onions.
very unusual that anyone reads till this point of my profile. feel huged. <3 *3* there isnt much more to say about me. im on gaia since a while but im not a forumtroll,artist or anything like that. i waste my time here with dressing up my avi and then im satisfied with it for a few days/weeks and then the drama starts all over again WHAT TO WEAR?!?!?! when i dont have this kinda problem i redo my layout xD; or simply play games here, stalking ppl, leaving random cmts..hihi. :3
Multimedia
Signature