About
You are dark and mysterious, yet have a competitive and bossy side, overall you love to be alone.
Sign your most like-Scorpio

trait snapshot:
messy, tough, disorganized, fearless, not rule conscious, likes the unknown, rarely worries, rash, attracted to the counter culture, rarely irritated, positive, resilient, abstract, not a perfectionist, risk taker, strange, weird, self reliant, leisurely, dangerous, anti-authority, trusting, optimistic, positive, thrill seeker, likes bizarre things, sarcastic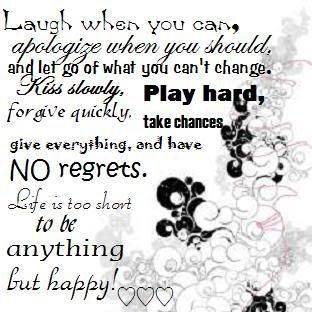 You are happiness. You are really nice and fun loving and you like to hang out with your friends and joke with a lot. You think life is perfect and nothing could ruin it. Good for you I guess.

Quotes: Being happy doesn't mean being perfect It means that you have decided to hide the imperfections.

Life is too short to find all the imperfections.

What type of Fae are you?
.
Take the naruto quiz



November

Has lots of extraordinary ideas. Difficult to fathom. Thinkforward. Unique. brilliant. Sharp thinking. Fine, strong clairvoyance. make good doctors. Dynamic. Secretive. Inquisitive. Know how to dig secrets. Always thinking. Less talkative. amiable. Brave. generous. Patient. Stubborn. hardhearted. Determined. Never quit. Hardly become angry unless provoked. Love to be alone. Think differently. Sharp-minded. Motivate self. Dont appreciate praises. Highspirited. Well-built, tough. Deep love, emotions. Romantic. Uncertain in relationships. . Hardworking. High abilities. Trustworthy. Honest. Keep secrets. Cant control emotions. Unpredictable.
Avi art!


It's mah baby! Isn't it just adorable?

D


Jack! The pumpkin King
My wand:
Willow
Blackthorn
Hawthorn
Unicorn hair
It's Sally!!!
Friends
Viewing 12 of 49 friends
Journal
The life of an insane person....
Enter if you Dare....BWAHAHAH!
Multimedia
Signature
She's locked up with a spinning wheel
She can't recall what it was like to feel
She says, "This room's gonna be my grave
And there's no one who can save me.
Collecting inks, Help?