About
Registered: 02/05/2007
Gender: Female
Location: The Pit
Birthday: 05/10
Throm ka, warrior!
I'm Ana Cassandra in real life. You can call me Ping or Cassie. I got my username from one of the Counter-Strike bots named ping of death.
I studied Media Arts at University of the Philippines Mindanao. I'm currently taking up MA in Literature at USEP. I speak English, Bisaya, Tagalog, Surigaonon and a little bit of Ilonggo.
You'll find me at GCD and Books. I sometimes lurk or post at SF, AMC, Gaia International and VGD too if I'm not playing zOMG! or BG.
This is me and my boyfriend, Demon_Forevergress. We've been together for since 2005. He's the culprit who got me into Gaia.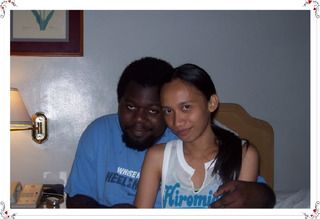 My three younger sisters are also here on Gaia.
I have many passions. I write, draw and dance. I love taking landscape photos, watching anime and movies, reading books and journals, writing, listening to different kinds of music, and playing video games (mostly shooters, puzzles, rts, platform). I'm interested in so many things from philosophy to theatre arts. I'm especially into mythology, anthropology and pre-history and history.
I'm not into sports but I'm a dancer. I played table tennis when I was younger and joined school tournaments.
I'm a huge Tim Duncan fan. I adore Dean Koontz and I have most of his books. I'm also a fan of the Malazan books by Steven Erikson and Ian Esselmont. As for anime, just look at the interests box. I love video games too.
Check out my Blogger and LJ if you'd like to see some of my works.
I have a small circle of great friends in real life and my sisters are my best friends. I'm also the silent type. Though I'm not really shy, I don't usually start the conversation first. I'm also positive and relaxed about most things and how I deal with other people but strict when it comes to myself.
I like guys' stuff, even clothing so you'll probably rarely see my avi wearing a skirt or dress.
If you wanna know more about me feel free to comment. Thanks!
Friends
Viewing 12 of 79 friends
Journal
Psychotic Tendencies
Ping of Death's Journal
Signature
Bigger Gaia Homes and Garden Petition (with 2,000+ signatures)
Here's my Gaia home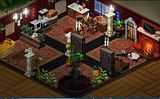 Read my blog