Pickled Cactus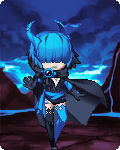 Details
Birthday

04/03
---
Interests
Favorite Movies/Anime
Favorite TV Shows
Favorite Reads
Favorite Music/Bands
Hobbies/Interests
About
This is Abby.
I barely know how to write an About Me, surprising I can keep up conversations at all. o:

I first joined Gaia in 2010, and mostly hung out in zOMG before taking a year-long (two years even?) hiatus, which ended in Dec 2013. Since then I've been getting involved in guilds... maybe... kind of... more social.

Facts that are useless BUT YOU NEED TO KNOW ANYWAY:
- Day consists of sleeping, eating and reading.
- Really,
really,
really short. gaaah
153cm, just about 5 foot for all you non-metric people.
- Lurker around a lot of threads and guilds.
- Lazy. That's just it.
- I

try

to roleplay.
- Enjoys random PM's and friend requests, and I like getting to know people from there.
- Has a soft spot for I Am items.
- Terrible with names. If I've spoken to you before and completely forgot, SORRY I SUCK
- Oh yeah and uh if I go on a caps rant pls don't be scared. Accept me.
- If you flick your eyes towards the bottom left corner of my profile you can see that my wishlist is this ugly massive thing of wants and things that I think I need but I don't really, not at all.
- tbh this theme is also really old and I should probably just go buy one.
- Feel free to add me if we've chatted and you don't want it to end with just one convo yeeah



LeviaEthel —» Pickled Cactus


Changed my name on a whim. Prickly.

my tumblr

have a nice day my pretties
bye ( ̄。 ̄)
Friends
Viewing 12 of 92 friends
Signature





tumblr
Questing:


Paramour's Break (any gen)
Last Donator: Thank you Counselor Codex!!