Phayren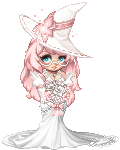 About
[Add Comment]
[Art Gallary]
[Wishlist]
[********]
Shin/Ren | July 20th |

Normally OOC
Fyi, Phayren is the name of one of my oc's.
I'm just another dweeb on the internet that's
socially awkward and tbh I'm a pretty big asshat.
I'm majorly obsessed with the Bravely Default Series.
I like 2D boys way too much & sometimes I draw stuff.

P.S. I have the most
wonderful bf ever.
13/05/2013

❤




Multimedia
Signature

[Art Blog] [Art Instagram]



3DS FC: 3282-4297-2976


Hi I like free art & items.
I'm also very salty and bitter.
Thanks bye.