Ph34r Ryn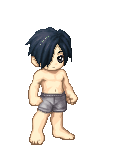 Last Login: 06/20/2014 7:00 am
Gender: Male
Location: Yelm, Washington
Occupation: Web-Goonie
Equipped List
No items equipped.
Interest Tags
Favorite Movies/Anime
Favorite TV Shows
Favorite Reads
Favorite Music/Bands
Hobbies/Interests
My Playlist
Journal
Ryn's Random writting and Webbies
ill post various things here from poetry to me Semi-Weekly Web-Comics ill be making,
About
Name Dustin
Age 22
Sex Male
I am a hardcore gamer but know where to draw the line. I am whats best reffered to as an Elegant goth. In other words very well trimmed and designed gothic clothing nothing shaggy for me. I love to sing and go to a karaoke bar often. I live in a small and annoying town which I hope to escape from someday somehow. Want to know anything more personall just ask I am very open.
Last things last this is the real me.
Signature
^-^ The Dark prince. Protecter of all those of the light so they will not be corrupted by the beauty of darkness,