Pencil of Calamity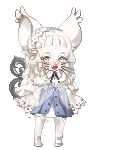 About
Pen l Asian l Shy l Nerd
Heyy, my name's Pen. I don't bite, unless you
bite first. Nah, I'm just kidding, I never bite.
Probably.
I like:
Anime
Manga
Drawing
Memes
Procrastinating
Staring into the abyss
Random gifts
Potatoes
I dislike:
You
(kidding)
That's all the information I can share so far. If
you wanna learn more, I dunno...talk to me or
something? :3
Journal
Penn's Thoughts
Well, it's kinda rare for someone else to read the journals in gaia recently, but I guess I'll be placing a description anyway. I'll be writing here about my rants and other stuff like that. My thoughts are also included.
Signature
I'm high in SUGARR... !
*DROOLING*