About
It's

Payonai


- You can call me Payo if you want
- My Birthday is on June 17th
- I'm 15 years old
- I like the color orange
- Currently learning German
- I like anime/manga. Always taking recommendations for those!
- I love the Professor Layton Game Series
- Guilty Gear Accent Core Plus is one of my favorite games
- Love the show Parks & Recreation!
- I play the Alto Sax, Tenor Sax, Baritone Sax and Piano
- I really want a contrabass sax I mean wow.
Working on learning the Soprano saxophone, eventually

Send me a comment?
Payonai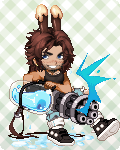 Birthday: 06/17