About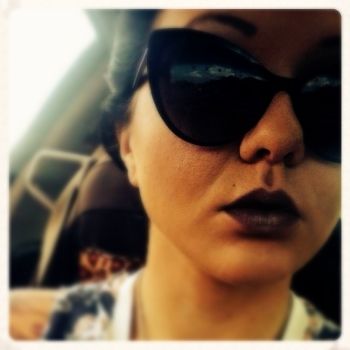 I'm Rachel, and I rarely get on gaia anymore.
Born and raised in southern Ohio and a

licensed hairstylist

, and pursuing to become an instructor and teach cosmetology. I've got four tattoos and nine piercings. If Law&Order: SVU, Snapped, Modern Family is on,

do not

plan on me messaging you right away. I have an odd obsession with Tom Hardy and Christian Bale. Hot men in general is my weakness. And food, of course. I love to think I can decorate, but when it comes down to it, it turns out a mess. Shopping is a problem I tend to go overboard on. My favorite place in the whole world is on a beach with a margarita in one hand and a cigarette in the other. The zoo is my second place to go to. My favorite animals are sloths and cats. meow.


I do not like random friend requests

; at least make an attempt to get to know me before hand.

I draw avatar art and make personal signs, PM me if interested.

Music is a part of my everyday routine. I like everything from Elvis Presley,

Type O Negative

, Lana Del Rey, Beyonce, 2 Chainz, Deftones and a whole much more. I collect cameo pendants and other vintage styled jewelry. You'll probably find me at large fleamarkets in Ohio. Did I mention I love to shop? The Sims 3 is my favorite game to play, and have been representing since the original The Sims. In my spare time I crochet blankets. Comedy and Thriller movies are my

favorite

. I have naturally blonde hair, eeeee. Bright blue eyeballs.

I have Skype

, and no I wont add you.
Journal
Nook and Crannies.
Pretty much like a Diary.
Multimedia