About
♊
Hello people I may-or-may-not-know! I am Paranormal Teddy! You may also know me as Soapy-san, my previous username.
I like many things, such as role-playing, vocaloid, potatoes,glitter, and so much more! Some of the things I don't like too much include Beetles, Boring People, and the color purple (ew...)
I don't accept random friend requests, so don't bother asking! You'll just get a "no" unless I know you.
♊
Location: Right Behind You >:3
Occupation: C.E.O. Of The World
Friends
Viewing 12 of 22 friends
Journal
Adventures of Teddy!
The title is... misleading. These aren't actually MY adventures. (Well, there is one exception... split into three parts... I think you can figure it out.) These are mostly Fairy Tales, or how they happened in my books anyways.
Multimedia
Signature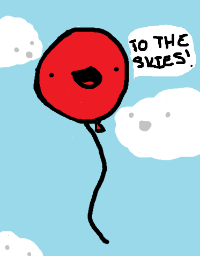 "Lying is my forte. But I'm kinda bad at saying what I truly feel, you see. It's kinda funny, isn't it? That a truthful lie is the one which always seems the most suspicious."