About
YA-HA!
Par Here! Pleased ta meetcha!
I'm in college. I live in Georgia. The Peach state.. hot all the time, especially summer. Yuck! Humid!
-I've traveled abroad twice.
-I've set foot on four different countries:
US
Australia
New Zealand
Japan
-I've spent five weeks out of the US over the span of two summers.
I've been and Gone to the
Govenor
's
Honors
Program.
I'm also in the
I
B
Programme, as well. So much work!
Also, my song:
Go here:
[link]
Instructions:
Click (To Download a session)
Click p2p
Click 2006
Click June
Click P2P (270606-3.30)/ (It's that secound to last, or if you hit (last Modified) it will be at the bottom)
Click Emily

Awesome thread, really nice people! This is my favorite quest thread, just cause I love the people.

My 2nd favorite Charity, because I like the contests, and the people are nice... when they're one.

The best Booty Grab thread I've found! Seriously!

Mifmemo made this for me. She's awesome!
My own self-made picture. It's not so good...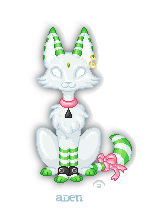 Quote Of The Moment!:


"I'm going to kill you right in the face" - Vincent, Bizenghast
Favorite word of right now!
Defenstration!
Thanks to ignites`le airwaves for buying me my Kappa! :3

Thanks to ignites`le airwaves, A.z.u.r.i.a, and Death Pop for the donations

Thank to Pathological Therapist for my Kora Plushie!

Super Thanks to meier link for all the help getting my Camisole.

OMG thanks to Nikaido Akira for giving me my Zony MP3 Player

Thanks to Par Par Noir for not only helping me finish my Flight of the Macaw quest, but for also making me feel better after having a bunch of my gold stolen.

Thanks to -Poca V3- for basically giving me Talsi's Sash (or financing it anyway!)

Click here to feed me a Rare Candy!
Get your own at Pokeplushies!

Click here to feed me a Rare Candy!
Get your own at Pokeplushies!

Bye Bye Baby~!