About
Commander Dicky Wrote:
Panthy Wrote:
I saw them in concert a few months ago just cause it was something to do.
That is why I saw Vanilla Ice.
miza_ohoh Wrote:
Dear PANTHY,
Find a boyfriend.
LMFAO.


Steinie Wrote:
Be my maggot?
panoptes Wrote:
panthy has a stripper's body

o:
[In. My. Pants.] Wrote:
Panthy Wrote:
We're intimately tied?


Like yush.

I'm your crowbar and you're my freeman.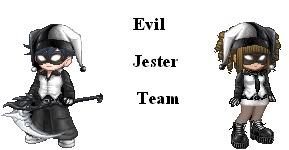 Uncle Enzo Wrote:
Zombie Pornstar Wrote:
OMG I'M CANADIAN ******** I HATE YOU FOR ******** SAKE FUUUUCK.

Why do you think this would even make a Canadian mad. Like we care about something that happened that long ago.



Plus we all came from the same place anyway. ******** Europe. >:[


Cause you could've had your heads stuck even further up the US's a**.
Steinie Wrote:
WHO ARE WE?


INFANTRY!



WHAT DO WE DO?


KILL KILL KILL!



WHAT MAKES THE GRASS GROW GREEN?!


BLOOD BLOOD BLOOOOOOOD!




[center]

Bossman Joe Wrote:
Ive casted spells before, theres one where if you drag your feet on a shag carpet for about 20 min you can shoot lightning out your fingertips. Thats why all the sets in Star Wars Return of the Jedi had shag carpets.
Pandaman Wrote:
Ijin_yamazaru Wrote:
Steinie Wrote:
Ijin_yamazaru Wrote:
Shut up and go take your cyanide capsule, just like Hitler did it.

GB2 JEWLAND YOU FUKKIN RUSSIAN!


Actually I'm American, and as I remember it, we kicked your ******** asses , and sent you into a deppression you never recovered from.


Thanks for your service in the military!
Commandwolf41 Wrote:
I just organize it by date I got it. The time I got it. Color. If it has kids or not. If its married or not. If its been to jail or not.

Long process of 1 minute.
Yngwie Wrote:
ICP is similar to a dog with mange taking a s**t, turning around, eating his own s**t, vomiting the s**t, and then lapping up the vomit while grunting.



How do you spell Smexy?



[PH3@R T3H PH3@RL3$$ R@$HY L3@|)3R]

the_underworks Wrote:
if dumb is thoughtful, well you are dumb.
Lezaer Wrote:
Did you just call me a p***y?

lemon_lemon Wrote:
That's hot and sexy. And if you go to some place where there's a landfill nearby or they just dumped a ton of manure, you're perfectly safe from the horrible smell. *Two thumbs up*
lishuss Wrote:
lishuss: always testing the lady's gag reflex


Myspoonistoobig Wrote:
Quote:
And you had a camera in the room too o.O...


well, that sounds like me


Raincrow Wrote:
Remeber: You're all cool as hell.
Just like everyone else.

Clockwork Orange Wrote:
Don't be such a panthy-a**.

BAHAHHAA

Magnus87 Wrote:
Remember, if anyone's laughing, they're laughing with you, not at you.
Those French are a compassionate bunch.

Lord Eldis Wrote:
super b***h is after me now thanks alot hellrider


*scared of panthy*



]
Belledandi Wrote:
spunky23 Wrote:
: O

I knew someone who fed a mule at a petting zoo and then it kept on following him everywhere for more food.

o_o;
that's how my dad met my mom.
LagreF Wrote:
Youre an nonwhore-whore!
Sting Chameleon Wrote:
Good thing America doesn't really give a s**t, or that would have stung.
ANBU-Shinobi Wrote:



Y HALO THAR!

Maniacal Ninja Wrote:
Terminate it, if something goes wrong, you know you clicked the wrong button.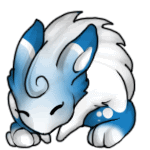 Friends
Viewing 12 of 103 friends
Multimedia
Signature
But I want something good to

die

for
To make it

beautiful

to live.


+300 Sexy Points, +75 Cool Points, +300 Responsible Points
Panties&Hax4evah