Details
Birthday

07/29
---
Interests
Favorite Movies/Anime
Favorite TV Shows
Favorite Music/Bands
Hobbies/Interests
About
Hello, I'm PandaMint. Call me Panda, bruh.

Not much to say about me. Except I have an almost unhealthy obsession with pandas.

I am 20, ALMOST 21! -happy dance-



I love all sorts of music (including Kpop as you can tell by my profile)I LOVE

BIGBANG

I will always love Seungri more than you.


I like random friend requests.

But dun like being harassed ><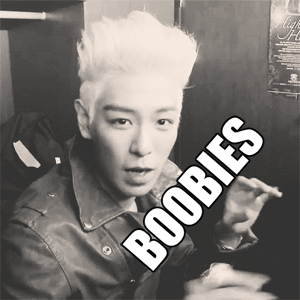 -Taking a break- I really want cookies.

Unfortunately there is no emote for that



If you still have more curiosities, pm me and ask



So, PEACE OUT HOMMIE Gs!



P.S before I really stop typing, I just have to say...

WOW FANTASTIC BABY!

P.S.S I really had to do that!


Multimedia
Signature

Art by:Me!


Pandas and burgers, mayn.


I like sending burgers and fries to people.