Pandora Box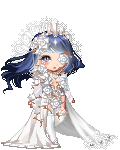 About
This is me
.
In my spare time, I like to make fun of the news (or simply make the news), shop, and be fabulous. I can't decide between law, politics, and journalism. I have a soft spot for cheesy 90s music, and I get second-hand embarrassment easily. I was a princess in another life, and Elle Woods is my hero.
And lastly, a little story that illustrates much of my philosophy on life:
Quote:
Once upon a time, there was an old fisherman who lived in a cottage near the sea. Every morning, the old man arose from his sleep, dressed, and went down to the seashore for a walk. Every morning, the shore was littered with starfish who had washed ashore during the night. Every morning, the old man picked up starfish who were struggling on the shore and tossed them back into the sea. This act of kindness prevented the starfish from dying in the heat of the sun later in the morning.

One morning, after a particularly heavy storm, the shore was thick with struggling starfish. The old man was actively engaged in tossing them back into the sea, when a bright young man approached him and asked him what he was doing. "I'm rescuing starfish who are stranded on the shore, so they won't die baking in the sun," the old man replied.

The young man looked at him with astonishment. "Look at the shore! It's covered with starfish! There's no way you can save them all! You're just wasting your time! What you're doing just doesn't matter in the big picture," the young man said.

The old man shrugged, picked up another starfish, and tossed it into the sea. "It mattered to that one," he replied.
Friends
Viewing 12 of 75 friends
Journal
this is our emergency
Random stuff. Like quotes.
Multimedia
Signature