Pakaberry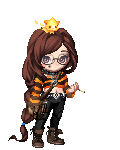 Details
Member Since

02/06/2006
Gender

Female
---
Interests
Favorite TV Shows
Favorite Reads
Favorite Music/Bands
Hobbies/Interests
About
A slightly old Gaian, been around for over ten years. I dip in and out when I feel like it. Not a lot else to say really... I am not that exciting!


Journal
| M o o n i e ' s | J o u r n a l |

A Place for Moonie to Ramble! :3
Signature
"You are the Sun, I am the Moon, You are the Words, I am the Tune..."



: Tumblr :
Quest :