About
Hiya! Name's Oxis. 8D ahem...
OTHER than that....
Umm...I'm pretty friendly but don't go asking me for gold D; I'm not rich ya know? I EARNED these items xD Seriously. I don't know what else to say...other than TATA =D

random quote thingys:
Why yes, I do orally molest lollipops. How about you?

If homosexuality is a disease, then we should all call in gay to work. "Nope, sorry, can't come in today- still queer."
And don't forget how to swim :3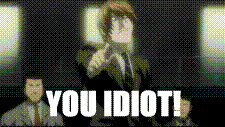 Friends
Viewing 12 of 20 friends
Journal
Because love is a battle field...
So get your guns out and start shooting <3
Multimedia
Signature