Outbreak Signal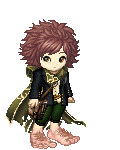 Details
Last Login

05/20/2013 2:01 pm

Total Posts

23221

Posts Per Day

5.06

Member Since

05/17/2004
Gender

Female
---
Interests
Favorite Movies/Anime
Favorite TV Shows
Favorite Reads
Favorite Music/Bands
About
Name: Outbreak Signal
Real Name: Nessa
Nicknames: Al, Ness, Bean, Ban, Break
Age: 22
Birthday: July 9, 1989
Occupation: College student

I haven't a clue what else to put here. xD

I'm a rather private sort of person, and very forgetful as well. If I don't say hi to you, poke me again and I'll probably be rather apologetic.
Ta-da?
Journal
Stuff~ <3
Ah... stuff about me. Maybe the occasional story bit. ::shrugs::
Signature
Outbreak is: Currently Overwhelmed -- IRL is owning me, promise I'll catch up soon!
Faekat Singles