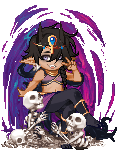 Gender: Male
Location: Behind you, mostly when you are bending over.
Birthday: 06/24
P.O.O.P.
Favorite Movies/Anime
Favorite TV Shows
Favorite Reads
Favorite Music/Bands
Hobbies/Interests
Sup, name is Glen Tennis and I directed a movie called "The Pillgrums"
Fun Fact: Will grello was beaten by his father and it has taught lessons...but it also taught him to...hate.
STATS!
Age: 20
Likes: Airsoft, Anime, Death metal, video games.
Dislikes: Uhhh a lot?

"You've never been to Compton, you're never going to go to Compton, you're going to be here for the rest of your life, you're stupid, you don't have any money, and you're never going to score."