My name is Aiden . I'm currently Twenty (20) and I am probably the most unappealing person you ever want to meet. I'm really Sadistic and Jolly, Yet i can be goofy and tend to go with the flow usually. I'm a League of Legends, Smite, CLO, and Steam player. I play PS3/PS4 and Xbox 360. (Xbox One SUCKS).

I have trouble understand peoples motives, because we all have one. I would just hope your motive isn't to come between me and what I value. I'll destroy your world in the most beautiful way and leave you with no sanctuary within the hell you have created. So please do not be a self loathing leeching c**t muffin.

I do not have a lot of friends as they see a lot of flaws within me, as I see flaws within them. If you feel as though we cannot be friends, even if we were for a long time, or short period of time, that is your call. It will not effect me. We do not live in the same area, so forgetting you is quite easy. Make no mistake, do not get attached to me, and I will not get attached to you.

I have an amazing friend named Mandi! She's more of the optimistic, jolly creep more than sadistic. We Look at the world differently, and see the outskirts of most intentions. We usually bicker in rallies or troll people who practice their trolling. My maturity level decreases when I am with her, this is indeed a FACT. I love being goofy and free around her. We get a kick out of peoples misfortune as well as pain. We are both some sadistic little bitches, but we give no ********. I love you Mandi!
{Fan Sign}
{Fan Sign 2}
{Sarah my love}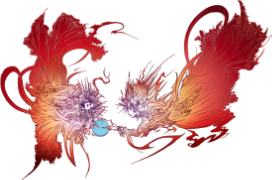 Comment
Message Me
Exchange