About
You can call me Opti.
19
Beauty College
My dog, Luka, and my cat, August, are my LIFE. I seriously bust my a** for those two D'X
ANYWAYS, I like people so let's start chatting~
Avi Art by KonnorNoel
It was my birthday~!(by KonnorNoel)
I love my Hunnii Bunnii!
Besties fo sho~
We even have a killer theme song that has nothing to do with us, oh yes, be jealous!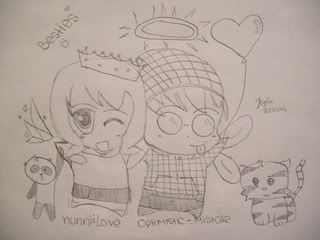 Multimedia
Signature
I swear to god I hear voices in my head, till I remember I'm on the phone XD