About
You can call me Opti.
20
Beauty College
My dogs(Altair, Pudgy, Harry) and my cat(August) are my world. I love those guys.
Let's chat~
Avi Art by KonnorNoel
It was my birthday~!(by KonnorNoel)
I love my Hunnii Bunnii!
Besties fo sho~
We even have a killer theme song that has nothing to do with us, oh yes, be jealous!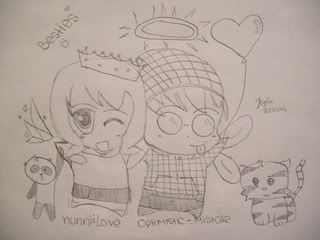 Multimedia
Signature
I swear to god I hear voices in my head, till I remember I'm on the phone XD