About
Want Art? Just ask.


Hello! If you're reading this then you are currently on OnyxEchoStone's profile. Here are some of the other places you can find me <3
My Otaku
My DeviantArt




Let's see... I'm currently 16, in 11th grade and my name is Onyx and I am a girl. My birthday is Feburary 24th. I live in NY


My cat bowser, sounds like a raging bull stampede when he runs around my house. He's a big muscular beast who enjoys being brushed.

I had a ferret named Harley. She's loud, obnoxious and smells and yet I love her so dearly :3 12/31/09 I sadly had to put her to sleep. 3 doctors and an exotic specialist couldn't tell me what was wrong with her. Force feeding and every possible medication couldn't make her better. This was the only way to help her out of the misery she was in. I'll always love her.

And Riley, my pyscho cockapoo dog who will only attack you on your way out. He's got the whole gaurd dog thing backwards.

A beautiful girl kitten named Koko Kitty.

I speak english but Im a languist at heart. I've been speaking spanish for 5 years. This year in school I'll be adding french to my schedule. I'm aiming for Yale, so hopefully I can do super on my SAT's. I plan on being some sort of doctor, maybe a suregon.[/color]






I've been writing poetry and a novel lately. If you want to know more about it, you may ask through a PM and I will gladly tell you about it. I also have been attempting to make successful Youtube videos. Haha wish me luck there!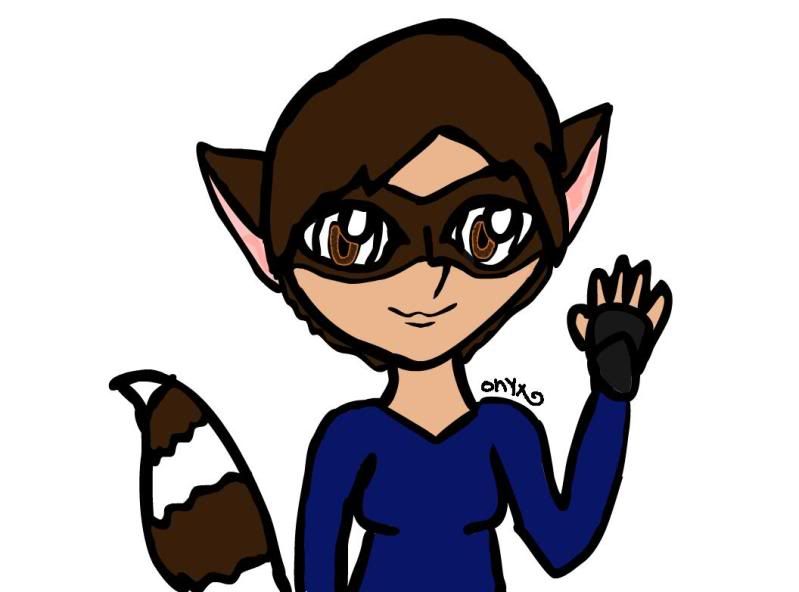 I've been preparing for a Zombie apocalypse. PM if you know what I'm taling about.

So I'm Vegan. Which means no meat or animal by-products. Why? Because it's sick what the FDA will allow as edible food. Know what a down cow is? Its a lame cow that can't even stand up. So what do they do with those cows? Use a tractor and push it up to be slaughtered. The FDA also allows animals to have ulcers and absesses to be considered 'nummies' for human consumtion.
Sorry but I don't want sick cows and chickens in my belly.
Tishama (CobrasVenom) is my hero. I love her so much, she's my best friend and I hope to be friends with her for life.
Friends
Viewing 12 of 59 friends
Journal
Onyx's Journal
Tis my journal, And its full o' crap and random stuffs
Multimedia
Signature