So you wanna know a bit about me..
Mr. Nice guy, that's me at least acording to most of the people i know, but if you don't believe me just come and find out.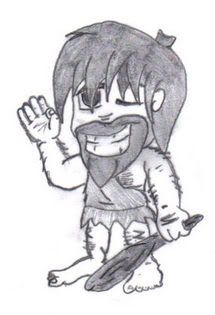 Now i love my quotes, i find them very helpfull in day to day live, so here i've decided to add the ones that relate to me, so here they are:

"The great question which I have not been able to answer, despite my thirty years of research into the feminine soul, is What does a woman want?"
-Sigmund Freud

Creativity is allowing yourself to make mistakes. Art is knowing which ones to keep.
-Dilbert, created by Scott Adams
Schizoid
Party of One: The Loner's Manifesto
"Self-reliant, each loner swims alone through a social world—a world of teams, troops and groups—that scorns and misunderstands those who stand apart. Loners know better than anyone how to entertain themselves—and how to contemplate and to create. They have a knack for imagination, concentration, inner discipline, and invention—a talent for not being bored."