About
I like to read poems on my free time, especially the ones that relate to my current mood. Sometimes I stumbled upon good poems that I like to share with others as well. So if you have the time and place, read the weekly poems I posted up. And hopefully, these poems can relate to you. Enjoy!
You know my most intimate mind
My vulnerable side
My gratitude
I cannot hide
Embracing
My secrets to confide
In you

And I can't deny

The change in me
You are a guarantee
To the highest degree

And I am forever grateful
I am forever blessed
With the comfort you suggest
You've always
Given me your best

I recall
Above all
When I first saw you
I knew

You were sleeping
Consumed by walls of white
Yet you were
Uniquely bright

Sometimes...
Watching the way
You sit and ponder
Laughing as a silly thought
Enters you
Your smile explodes
and takes flight

Landing on me
And I catch it

Beautiful
Lucent
Pure
Secure
My cure...
... you are




By Emily N. Sorensen
----------Brown Eyes----------
People with brown eyes last the longest in relationships. They are
very satisfying and love to please and can EXCEED your pleasure
standards.

Either sexy as hell or are adorable. Loves to make new friends. Their relationship tends to be very honest because if they aren't truly in love, then the relationship won't work. They fall easily for their best friends. Will do anything for that special person. Kind and polite. Enjoys being with their guy/girl. LOVES to party. Can make ANYONE laugh or cheer them up. Loves to please the one they care for or love. EXTREMELY good kissers. Also they can make your pleasures perfect.
----------Cancer----------
MOST AMAZING KISSER. Very high sex appeal. Great in bed!!! Love is one of a kind. Very romantic. Most caring person you will ever meet! Entirely creative. Extremely random and proud of it. Freak in bed. Spontaneous. Great telling stories. Not a fighter, but will knock your lights out if it comes down to it. Someone you should hold on to.
----------Month of July----------
>>>>>Fun to be with. Secretive. Difficult to fathom and to be understood.
Quiet.
>>>>>Unless excited or tensed. Takes pride in oneself. Has reputation.
Easily consoled.
>>>>>Honest. Concerned about people's feelings. Tactful.
Friendly.
>>>>>Approachable. Emotional temperamental and unpredictable.
Moody.
>>>>>And easily hurt. Witty and sparkly. Spazzy at times. Not revengeful.
Forgiving.
>>>>>But never forgets. Dislikes nonsensical and unnecessary things.
Guides others.
>>>>>Physically and mentally. Sensitive and forms impressions carefully.
Caring and loving.
>>>>>Treats others equally. Strong sense of sympathy.
Wary and sharp.
>>>>>Judges people through observations. Hardworking. No difficulties in studying.
Loves to be alone.
>>>>>Always broods about the past and the old friends.
Waits for friends.
>>>>>Never looks for friends. Not aggressive unless provoked.
Loves to be loved.
>>>>>Easily hurt but takes long to recover.
Hi.

My name is Mary Anne. Want to know about me more? Curious? Just add me as your friend and we'll talk.

I don't bite. Much.


Friends
Viewing 12 of 42 friends
Journal
Delicious Delight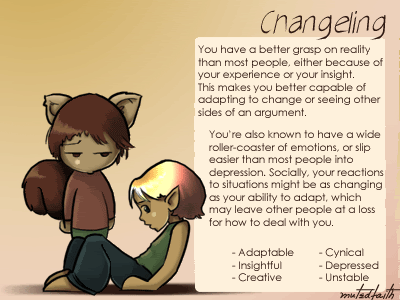 This my journal where I write stuff. Yum~
Signature
I love random comments.