About

Art By: Dreamy xion

Art By: Evocative Enigma

Art By: Samanthai
Art By:
DoublePlus Day
Cast
Name: Peyo
Nickname(s): Duck-boy
Age: 14
Birthday: June 24th

Eyes: Blue
Hair: Red
Skin: Pale
Height: 5'7"
Weight: 135lbs
Build: Athletic

Blood Type: AB-
Likes: Ducks, friends
Dislikes: Bad Guys
Strong Points: Leader
Has Trouble With: getting rid of his duck obsession

Personality: At age 12, he was given a new pet duck named Wolfgang. He's always loved ducks and anything related to them. He wore duck items with pride, and every year a duck costume.
At age 14, he still has his duck obsession, but it is on a lesser level. He found out that Wolfgang does have special abilities hidden within him so he is learning how to bring it out.

Story TBE
Friends
Viewing 12 of 30 friends
Journal
ME
Multimedia
Signature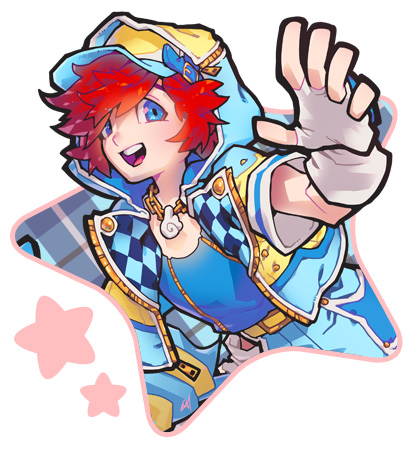 Hello. I am a Mule. My theme is Kingdom Hearts Gaia AU. My character is Peyo. How are you?