About
The name would be Maria. Ria to those who know me well, Maria to those who don't xP. But I'm sure you'll call me something different.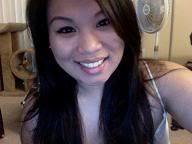 I'm 18 years old. I'm a city girl with big BIG dreams...but for now...I would love to enjoy childhood. ******** gowing up.

Don't bother trying. I'm not looking and really don't plan on it for a while. I just want to have fun.

I would love to tell you about myself...but it would be a tad biased...don't you think?

Wanna get to know me? Talk to me.

<3 Ria

Hakuna Matata.
<3


GoddesS_OF_TofU

is my twinny. (ilu kiki <3 )


Before Midnight

is my math lover-er.


HEART_MANDY

is my imaginary lesbian girlfriend. xD;

Message me? MSN: llSunshinell@hotmail.com

On Media: Gaki No Tsukai Highschool Batsu Game xD;


Friends
Viewing 12 of 59 friends
Signature
Random PM's = <3
Arts = <3
Roar. D:<
ilu.
Add me? llsunshinell@hotmail.com



The real trouble with reality is that there's no background music.