About
Currently my life is absorbed by engineering classes and lolita fashion.
I really love lolita clothes and dressing up and going to meetups and such.
Pics of me in loli: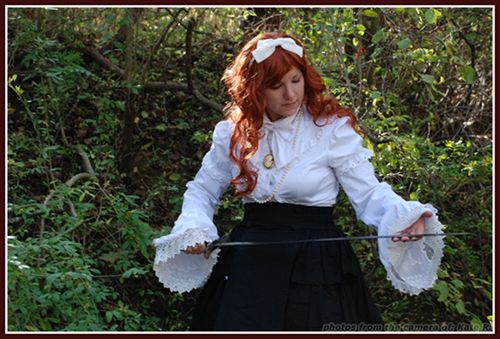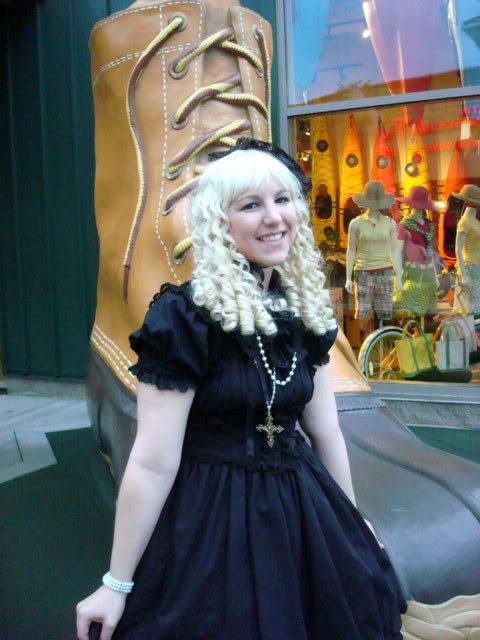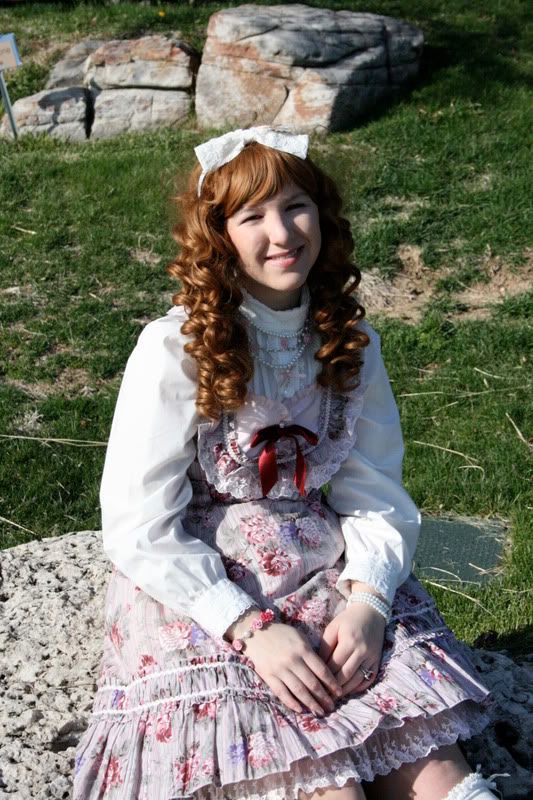 Regarding Friends:
Please don't friend me without PMing me first. I will just delete your request unless you tell me why you wanted to friend me (unless I know you) or if we actually know each other from somewhere. I've friended too many people on here who I don't know and they just end up spamming my inbox with chain letters and other such useless garbage.

If I know you from a thread, I'll friend ya!
Also I pretty much hate anime unless it's oldschool shoujo like Rose of Versailles or Candy Candy or....those types of shows. There are only a select FEW "newer" shows I like and by newer I mean late '90s lol. Like Utena and Rayearth. I grew up watching shitty dubbed Sailor Moon eps as a child. I really ******** HATE Naruto and Inuyasha with a passion. (Why, Rumiko Takahashi? I sorta liked Ranma and Maison Ikkoku and I guess Lum was okay too. So why? WHY?!)
I also like videogames. Mostly platform games from the later '90s. (Crash, Spyro, Croc, Gex, Tomba!, Rayman, Jersey Devil, Rascal, etc.) Also some RPGs like FF7, FFT, Parasite Eve, FFX, FFX-2, FF12, Fire Emblem, and more.
That's about it for stuff you should know about me. Sometimes I get busy and don't respond to stuff really fast. Sorry about that! It is also a known fact that I use and update my LJ on a regular basis whereas I don't really touch Gaia all that much mostly due to the high levels of immature teenage kids that use this site. I am 20 years old and it really bugs me when 12 year olds bawww about stupid crap. And can't spell or type. Ugh. PLEASE use the fugging spell check before posting stuff. If you can't spell properly, chances are I am judging you, lol. Anyway I am really not that mean of a person, if I came off that way in this profile thingy, but please just use common sense. Oh, and spell check.

Favorite Quotes:
"OUTTA MY WAY, PANSIES!" -Cid Highwind
"Arguing with a pilot is like wrestling with a pig in the mud, after a while you begin to think the pig likes it."
"The strength of the turbulence is directly proportional to the temperature of your coffee."
'Pilot' is an attitude. It is cockiness. It is aggressiveness. It is self-confidence. It is a streak of rebelliousness, and it is competitiveness. But there's something else - there's a spark. There's a desire to be good. To do well; In the eyes of your peers, and in your own mind.

I think it is love of that blue vault of sky that becomes your playground if, and only if, you are a pilot. You don't understand it if you fly from A to B in straight and level, and merely climb and descend. You're moving through the basement of that bolt of blue.

A pilot is a man in love with flying. A pilot sees not a cloud but beauty. Not the ground but something remote from him, something that he doesn't belong to as long as he is airborne. He's a man who wants to be second-best to no one.
Friends
Viewing 12 of 27 friends
Journal
Nozomi's Hanger
Step on in..and look at my um...airplanes?
Signature




I'm looking for art of my avatar, willing to pay. Send PM.

Additionally, I do watercolor artwork if you want some. Trying to change my style around so if I like your avie I might consider....! See my journal for details.

It's me.

)