Permission to use this image approved by XXjiyongXX
BARGAIN
MESSAGE ME
SEND LOVE NOTES
Hello there.
I don't know what you're doing here but thanks for stopping by, I suppose.
You're an idiot if you haven't figured out my username by now.
No, I'm not telling you my real name.
And if my friends happen to call me by my real name then it's really not my real name.
I type how I speak in real life.
Stop being such a d**k about it.
I have been a member since my first year of middle school.
Which may or may not be about a decade or so ago.
I am legal.
I am taken so don't ask.
Yes, I know I'm the sexiest and most beautiful thing you've ever seen but there are plenty of other average looking girls out there.
Of course, they're not as amazing as I am.
Be jealous.
Be very jealous.
If you managed to read this far into my profile then I am a bit spooked about that.
If you wanted to be my personal stalker all you had to do was ask.
My personality is something that I shouldn't really decide.
It's totally up to you what kind of person you think I am.
If I'm a b***h in your eyes then I am a b***h.
If I'm a sweetheart in your eyes then I am a sweetheart.
If I'm a stupid, ignorant douche bag in your eyes then I am a stupid, ignorant douche bag.
But I know that I will be the most annoying person you'll ever meet.
Be afraid.
Be very afraid.
I'm pretty much the next big thing in your reality.
Stroking my already enlarged ego gets you a pat on the back.
I am also an unintentional a*****e.
So don't be a butthurt.
Unless I really meant it.
Which, half the time, I don't really mean it.
Unless you're a complete a*****e.
Then we gots our self a little situation here.
Also, my interwebz is complete s**t.
I felt like adding that here for this spur of the moment kind of thing.
And if you are reading this sentence I am utterly terrified yet still have some admiration for your persistence.
That is all.
Good bye and have a wonderful life.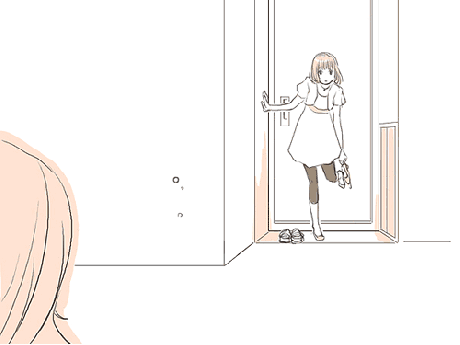 Permission to use this image approved by oO-CJ-Revolution-Oo
I have been given so much love and gifts from these users throughout my years of activity on Gaia that I feel their names, usernames at least, should be forever immortalized in someway. That way being in my profile. I've been here a long time and I still and always will appreciate all the help I've receive since my first log in. They are lovely people that should be dipped in the richest chocolate and lavished in fifty ton gold flower petals. You can find my donors by checking out that big a** list right below this.
Yes, I do still quest a little bit for some items during my spare time.

Need Left
SDPlus #433 Thorn
|||
Sainte Ciel: Storge
|||
Luxurious Elizabeth