About
Likes: Music, dark colors and cloths, Kingdom hearts and other square enix products, manga and anime, and my friends and animals
Dislikes:preps who think they're better than everyone else, my little brother Thomas, the color pink, sometimes my family, okay well most of the time, perky people, morning people (mornings should be illegal), racists, and sexists, and a few more things...
IF YOU CRIED WHEN ZACK FAIR DIED AT THE END OF CRISIS CORE, ADD THIS TO YOUR PROFILE!!!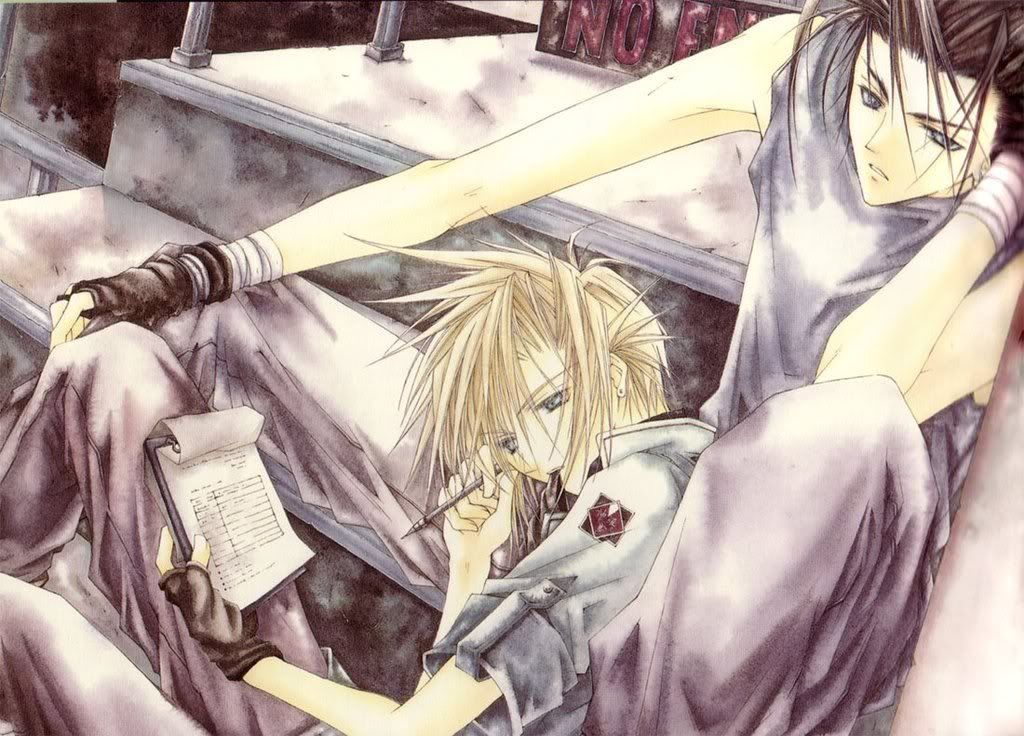 Man I love these two! <3
Friends
Viewing 12 of 79 friends
Journal
Some Random stuff
Chapter One: For Whom My Cold Heart Beats
This is the first chapter of a story I am writting! Comment and I'll write more!
Multimedia
Signature