About
Well besides being 30 (and of the feminine persuasion), I am not really sure what else to say about myself.
I live in Iceland but was American born and raised. I take my days a step at time, trying to adjust even though it's been quite a long time over here (December 29th 2004 I officially stepped foot in my first home as a resident).
I am fun, bubbly, loyal, friendly, trustworthy, loving and over all just random! Not to forget that I am rather obsessive compulsive, moody (I can just be a very large wave of emotions so don't take it personal!),motherly, protective,sensitive and can be very opinionated - It's just how I have always been!
I am always looking for more online friends to keep me company considering I don't have many people in Iceland to do so! Feel free to message me. If for any reason I don't like what you have to say, you insult me, or annoy me in any shape or form- then I will more than likely just ignore you after I spit a big ball of fire.
Alot of people tell me I am a really caring and loving person. Some people think I am to nice. I have a heart of gold they say. I seem to love animals and well am still trying to figure out exactly what I want in my future besides my children.
I am outgoing,down to earth and can be a occasional smart a**...but who isn't? I have come a long way to be where I am today and I am not going back. My eyes are open to the world around me and I am going to enjoy every moment. I love taking photos and seem to have a knack for taking them!
Check out my deviant art at: http://www.jadean-gallowsraven.deviantart.com/
If you end up dropping me a line, it may be some time before I respond to the message. My time is limited and may not exactly have time to reply right away. My two babies usually take most of my attention.
My daughter, Kristín Ylfa (born April 3rd 2005) is mildly autistic with ADHD and can be a lot of work alone. Not to mention my son Gabriel was just born April 18th 2010 and has a severe egg allergy and development delays. I stay at home with them and usually have the duties of not only caring for them, but also cooking, cleaning, laundry, and the list goes on. There are sometimes just not enough hours in one day, and there is only one of me- I can only do so much.

So on that note I do apologize if I leave you waiting for a response, I promise you that I will when I have the chance! (I am not ignoring anybody just to make that clear and I will get around to you). Thanks for understanding!
***PROUD MOTHER OF AN AUTISTIC CHILD***
Friends
Viewing 12 of 64 friends
Journal
Jadean's Book of Thoughts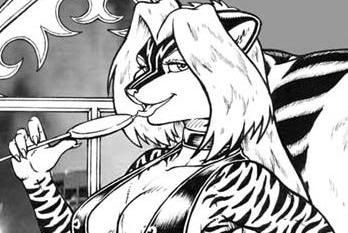 Multimedia
Signature


*has been flamenco obsessed since October 2006*