Ninja_Maiden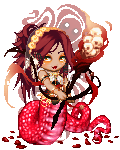 Details
Last Login

08/30/2015 2:49 pm

Total Posts

30177

Member Since

11/07/2004
Location

Ohio

Occupation

stealthy ninja, avatar editor, and friendly shop owner

Gender

Female

Birthday

04/05/1989

Website
---
Interests
About
I freak out when people randomly send me trades with things on my wishlist. Please notify me via one of my hangouts or PM as to why you're sending me stuff. ><' This applies to gifts too.

<gaia avi that looks like me
Username:
Ninja_Maiden
Real name:
Classified
Nicknames:
Ninja, Ninjers, Ninji, AJ, Stitch, & #2 (the last 3 are my rl nicknames)
Birthday:
April 5, 1989, I'm 23 if your math is bad
Likes:
avatar edits, art, compliments, donations, friends, roleplaying, video games(Fire Emblem, most Shin Megami Tensei games, and Tales of series), ninjas

, cats
Dislikes:
people who beg for items/gold while I'm on a quest, rude people, Imocki ((Sorry rl lil bro

))
Dreams:
None at the moment. I finally joined the guild.

Status:

Busy
Edit I've done: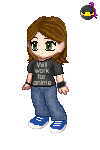 <RL me edit
Drawings done by me:
Click the "WWW" button.
Gifts~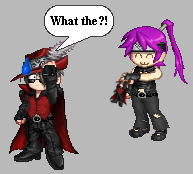 From Dragonsbld (Yay! I feel special! ^^)

From Saint Auro
From ruppychan
Video was originally uploaded by MurdocSama on Youtube. I didn't make it, just borrowed it. ^^
Friends
Viewing 12 of 97 friends
Multimedia